Irony: WND Columnist Complains About 'Trusted Sources'
Topic: WorldNetDaily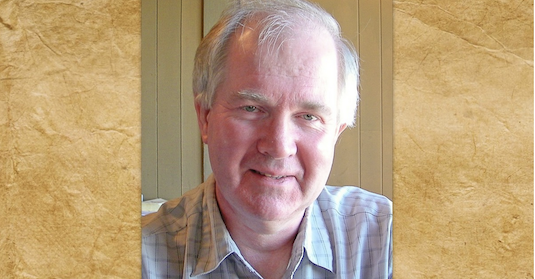 Craige McMillan writes in his Sept. 24 WorldNetDaily column:
One of the things I frequently hear is that, "it's impossible to tell what is true anymore!"

Maybe it's actually been that way for much longer than most of us ever realized. Operation Mockingbird, where big media got its talking points from the CIA, was exposed back in the 1970s. Did we really think that something which worked so well would be stopped just because it had been exposed?

What's different today is that a second front has opened up with disinformation and censorship. Big tech, which was created by DARPA, added censorship to the government's arsenal of lies. This is straight out of the fascist playbook, where it is illegal for government to censor individuals, so they use a created private entity to do the task. The end result is the same: Only the "official truth" emerges, and it always comes from big media and "trusted" sources.

These sources are trusted, of course, only by those who lack the skills to assess their truthfulness. There are a variety of ways to tell if information is true. Writers ask – and answer – this question all the time. What might surprise you is that fiction writers ask it more often than nonfiction writers.
What McMillan isn't going to tell you: If the information was published by WND, there's a higher-than-normal likelihood that it's not true and shouldn't be trusted. He would like to keep his WND writing gig, after all. McMillan then goes on to demonstrate why WND shouldn't be trusted by spouting a conspiracy theory about why flu deaths were so low last winter:
What I would believe is that the normal number of flu deaths were shifted to a new, mysterious illness that has symptoms similar to the flu. The big clue for me is the overreach. All deaths were attributed to the new illness, taking the annual flu death total to zero? Ha, ha, ha! Not believable without a forensic audit of death certificates and patient records.

Was the shift an honest mistake? Perhaps the dreaded new disease and the flu were very similar, and experienced medical people could not tell the difference in how the patients died. The longer you are alive and visit doctors, the less likely you are to believe that we can hide anything from them. It just doesn't ring true on a large scale, with many patients and many doctors, does it?

Maybe something else was at work. Were the hospitals padding the numbers of deaths by the dreaded new disease? Did they get extra money for dreaded new disease deaths? Yes, they did, and they still do. Would hospitals withhold therapeutic treatment with off-label drugs that alleviated hospitalization? Aren't hospitals supposed to fix people, not just keep them locked up until they die?

Is there anyone else outside of the hospital who benefits by lumping the seasonal flu deaths in with the dreaded new disease deaths? Tyrannical governors? Power-hungry health departments? Pharmaceutical companies? Go ahead and ask the questions. The reservoir of truth within you about how the world works and people act will set you free.
Or, you know, flu deaths were down because wearing masks to keep COVID-19 from spreading also keeps the flu from spreading and more people got flu vaccinations. But Occam's Razor never seems to occur to conspiracy-mongers like McMillan -- there must always be a deep, dark conspiracy that echoes his right-wing ideology.
McMillan concluded by declaring: "Don't sell yourself short. Don't pay much attention to so called trusted sources. The fact that they are being called trusted sources by those driving the narrative is a big clue. Any source that can be trusted isn't afraid of being questioned." Remember, this is a guy who thinks WND is a "trusted source." It's not.
Posted by Terry K. at 4:16 PM EDT