WND Columnist Blames Liberals For Afghanistan's Collapse
Topic: WorldNetDaily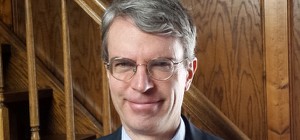 Andy Schlafly knows who to blame for the Afghanistan government collapsing and being taking over by the Taliban, and it is ... liberals and feminists. From his Aug. 18 WorldNetDaily column:
Like Biden, the departed Ashraf Ghani was installed as Afghan president by liberals after a disputed election that took months to resolve. Like Biden, President Ghani is an elderly, low-energy man who promoted progressive policies having little connection with reality or what the Afghan people want and believe in.

Like Biden, President Ghani failed to attract genuine support among ordinary Afghans as Trump does so well with many Americans. The equivalent of "woke" ideologies and policies were being pushed on that rugged country, and of course no Afghans would risk their lives to defend what they do not believe in.

Feminist policies were being imposed on Afghans who have a deep-rooted patriarchal culture that is the opposite of what liberals demand. The vast majority of adult Afghan men cannot read or write, yet liberals insisted on building schools to indoctrinate Afghan girls and young women with secular progressive beliefs.

[...]

To be clear, Afghanistan is not a defeat for America's brave soldiers and Marines, who served so courageously there under terrible and frightening conditions. In late 2001, merely 3,000 American troops swiftly accomplished what seemed impossible, by seizing control of the country from al-Qaida for harboring 9/11 terrorists.

But progressives and an effete occupant of the White House have snatched defeat from the jaws of victory. This failure was not on the battlefield, but in the misguided ideology of those who attempted to impose political correctness on a country that is the antithesis of it.
Of course, given that the Taliban runs the country now, any policy even slightly to the left of the Taliban could be seen as "progressive" or "feminist." There are, no doubt, a signifncat number of people in Afghanistan who think allowing women to go to school is "feminist." Is that what Schlafly's talking about?
Schlafly also ranted: "In four entire years of Trump's leadership, nothing like this catastrophe occurred, and barely six months into the presidency of the mentally declining Biden the wheels are already coming off."
Posted by Terry K. at 12:54 AM EDT