No, Michael Brown, Twitter Did Not Shut You Down For 'Sharing A Historical Truth'
Topic: WorldNetDaily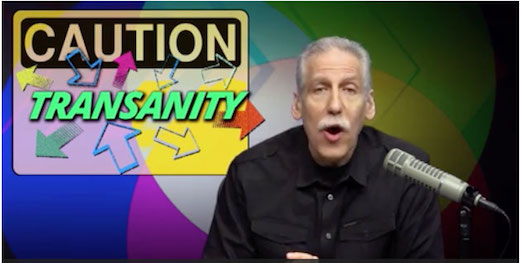 Michael Brown spent his July 21 WordNetDaily column complaining that Twitter flagged one of his tweets:
Back over at Twitter, a pastor with the last name Mather, making him a distant descendant of the early American Christian leader Cotton Mather (1663-1728), responded to my tweet. He pointed out that Cotton Mather believed in the integration of science and faith, getting vaccinated himself. (I would supply the direct quote with a link to the tweet except that, well, I can't, since I can't access my account.)

In response I tweeted, "@jjmather Interestingly, Jonathan Edwards died in 1758 as a result of the smallpox vaccine he received."

That was it. Nothing about COVID (obviously). Nothing about vaccines today. No misinformation. No conspiracy theories. Nothing in violation of Twitter guidelines at all. Not a word.

I simply related an interesting and relevant historical fact in response to the comment about Cotton Mather.

[...]

Can anyone tell me how posting a factual comment about the death of Jonathan Edwards in 1758 is in violation of any of these terms? Would any rational human being assume that I was saying, "I'm warning you not to get the COVID vaccine in 2021 seeing that Edwards died 263 years ago from a failed vaccination attempt"? (Does anyone think that medicine and technology have not advanced dramatically since 1758?)
The problem is that Edwards did not die from a "smallpox vaccine," and it is factually inaccurate to claim that he did. Brown seems to recognize this, as he admitted in a parenthetical aside:
(To be specific, Edwards died of a small pox inoculation rather than vaccine. As explained on the Historical Horizons website, "Edwards embraced the new science of his day, especially new techniques being used to combat diseases. When small pox swept into Princeton, New Jersey during the winter of 1757-58, Edwards, the local college's newly minted president, got a shot from a reputable doctor. Thirty-seven days later Jonathan Edwards was dead from the shot." And, "Actually it was not a shot. The accepted procedure involved rubbing matter removed from a pustule into a small incision made between the thumb and index finger.")
BioLogos further explained:
Inoculation with smallpox (variola) involved deliberately exposing oneself to smallpox pus or scabs, via a skin incision or nasal inhalation, with the hope that the resulting disease (expected to last days to weeks) would be milder than naturally-acquired smallpox, and confer protection from future illness from smallpox. Inoculation carried significant risks—death from smallpox and/or spreading smallpox to others—but it was known to be less risky than naturally-acquired smallpox, and had been practiced for centuries in Asia and Africa before it was introduced to Europeans in the early 1700s.

[...]

The safe and effective method of vaccination, for smallpox and a myriad of other diseases, was not broadly adopted until the 20th century, during a period in which public faith in institutions, including science and medicine, were at a high.
Inoculation -- effectively giving yourself a live dose of a disease in the hope you survive it and not catch other variants of it -- is not the same as today's vaccination procedures, but Brown's comment suggested it was.That's why he got flagged. But Brown is too much of a self-promoter not to portray himself as a victim of "Big Tech":
But today, it appears that even posting historical facts that are deemed inconvenient is a challenge to Big Tech's iron grip.

Perhaps the cause of Edwards' death will now be scrubbed from our history books too. (The History Extra website ran an April 2020 article titled, "Rewriting the past: the history that inspired Orwell's '1984.'")

Because I only have 42,800 Twitter followers, it was not urgent that I was able to access my account again. And so, for sake of principle (and as a teachable moment), I chose to appeal the ruling. (As I write, about 12 hours later, there has been no response from Twitter, other than to acknowledge my appeal.)

That being said, because the tweet in itself was not vitally important to me, should Twitter drag its feet in responding, I'll likely remove the tweet and reactivate my account. For me, this tweet is not a hill worth dying on.

But unless Twitter fails to apologize to me in writing, saying that this was an error on their account, we now have yet another example of the degree to which dangerous lines are being crossed.

Not only are dissenting opinions not welcome. Inconvenient historical facts are banned as well.

To quote Orwell's "1984," "Who controls the past controls the future: who controls the present controls the past."
this is not a guy who cares about getting things right. He simply wants to hitch a ride on the victimization bandwagon because that's what all the cool right-wing kids are doing.
Posted by Terry K. at 4:25 PM EDT
Updated: Thursday, August 12, 2021 4:39 PM EDT