CNS Columnist Eulogizes Dishonest Anti-Kinsey Obsessive Judith Reisman
Topic: CNSNews.com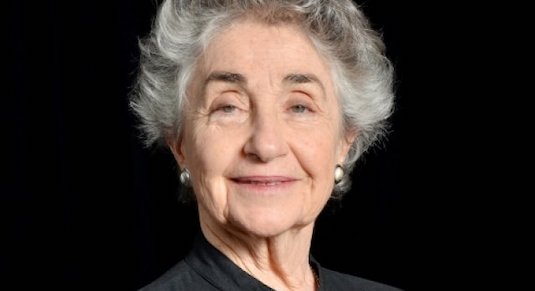 Hannah Harrison, a writer for the right-wing American Family Association wrote a column published May 6 at CNSNews.com eulogizing activist Judith Reisman, who she claimed "fought against the left's darkness." Harrison particularly praised Reisman's attacks on sex researcher Alfred Kinsey:
Mrs. Reisman passed away in April, but she is a victor for so many reasons. She's mainly remembered for her work against her number one foe, Alfred Kinsey. Kinsey was a "sexologist," and his career was focused on studying sexual behavior in both men and women.

Kinsey's goal was quite simple: Focus on sex and praise everything that comes with it. In 1948, Kinsey's study, "Sexual Behavior in the Human Male," spread like wildfire. Time magazine compared its selling to that of "Gone with the Wind." His goal was to glorify, praise, and normalize sex in every possible facet. However, his methods of research were unsettling to Mrs. Reisman, and she exposed him.

In her 1990s book, "Kinsey, Sex, and Fraud," Reisman exposed Kinsey for his greatest crime: the sexual abuse of young children. After his book had been released, Reisman discovered that sexual abuse was inflicted on 317 boys as young as two months and up to 15 years old as part of his testing methodology which was included in his research.

Two. Months. Old.

In 1948, sexologists were reportedly raping babies in the name of "science." Can you imagine how much worse things are getting in today's world? On digital screens everywhere, there is sex. Why? Because it sells, and people buy.
Actually, Reisman never proved any of that. As we documented, Reisman's assertions that Kinsey conducted sexual experiments on infants has been discredited by other researchers and the Kinsey Institite, which stated that Kinsey obtained his data from interviews, not direct experimentation. the data on the 317 young children, it turns out, came from a single pedophile who kept notes and was not paid.
Harrison also wrote: "She discovered the effects of 'erototoxins' otherwise known as the chemicals that flood the brain when pornography is viewed. Her studies proved that these toxins could rewire one's brain and cause many negative issues related to sex and relationships." In fact, there's no evidence that "erototoxins" exist, much less that porography affects the brain in a uniquely harmful fashion.
Harrison didn't mention that Reisman has also blamed Jews for promoting abortion and likened homosexuals to Nazis. And in 2019 we caught Reisman using bogus statistics taken from a QAnon message board to tout President Trump as more aggressive on human trafficking than President Obama was.
But facts apparently aren't important to Harrison. The only thing that matters is that Reisman peddled a narrative she approves of.
Posted by Terry K. at 3:15 PM EDT