WND Pretends Woman Killed In Capitol Riot Wasn't A Crazy Right-Winger
Topic: WorldNetDaily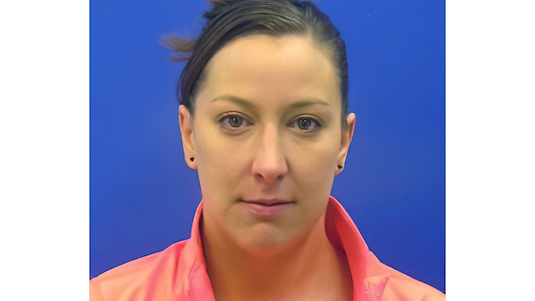 Brian Sussman complained in his Feb. 16 WorldNetDaily column:
The propagandists in the Democratic Party and their willing accomplices in the media continue to insult us with their details of the so-called "insurrection" at the U.S. Capitol on Jan. 6.

Their quick summary often includes something like, "during the insurrection a woman was shot and killed inside the Capitol."

Generally, they avoid mentioning the woman's name and especially who shot her.

Their hope is that by eliminating as many details as possible, and repeating their mini-version of the story over and over and over, the public at large will believe the shooter was a wild-eyed Trump supporter who crashed the Capitol and the victim was a congressional staffer or perhaps even a Capitol Police officer.

From my observations, that's exactly what most in the public now think.

Actually, as those who read WND are aware, the deceased woman's name is Ashli Babbitt. She was from Southern California. Ashli was 36 years old. There was a memorial held for her last Saturday. Her friends describe Ashli as having been a loving, passionate, patriotic woman.

Compare that to the media's talking heads. When they occasionally reveal Ashli's identity they make her out to be a conspiracy kook.

Hardly the case.

According to a GoFundMe account set up to fund her memorial:

"Ashli's love for America started early. She joined the United States Air Force in 2003 at age 18 and served for the next 14 years. During that time, Ashli deployed four times. It was during one of those deployments she was injured during an attack. Throughout her challenges, she never lost her unwavering patriotism and love for her country. After active duty, Ashli joined the National Guard and went back to school to earn a degree in business. She used that knowledge to run her own company along with her husband, Aaron."

Ashli was also a proud supporter of President Trump. That's why she was in Washington, D.C., on Jan. 6.
Ah, but Babbitt actually was a conspiracy kook. As the Washington Post reported:
Babbitt's journey — illuminated through her extensive social media activity, court and military records, and interviews with some who knew her — was one of paranoid devotion and enthusiasm that only increased as Trump's fortunes waned.

She avidly followed the QAnon conspiracy theory, convinced that Trump was destined to vanquish a cabal of child abusers and Satan-worshiping Democrats. She believed Wednesday would be "the storm," when QAnon mythology holds that Trump would capture and execute his opponents.

[...]

Like so many others, she believed Jan. 6 would be not a day of infamy, but an end to her troubles.

"Nothing will stop us," she tweeted Jan. 5. "They can try and try and try but the storm is here and it is descending upon DC in less than 24 hours....dark to light!"

It was the last thing she would write.
The Guardian added:
In late December, the incoming vice-president, Kamala Harris, tweeted about her plans for the first hundred days of the Biden administration. She promised "to ensure Americans mask up, distribute 100M shots, and get students safely back to school".

Among the thousands of responses was an angry tweet from a 35-year-old air force veteran in San Diego.

"No the fuck you will not!" Ashli Babbitt replied to Harris. "No masks, no you, no Biden the kid raper, no vaccines...sit your fraudulent ass down…we the ppl bitch!"
Sussman then tried to heap blame on the officer that killed Babbitt and suggest that she was killed unjustly:
And what do we know about the person who killed Ashli Babbitt?

Only that he or she is a Capitol Police officer. We're told a preliminary investigation did not find enough evidence to criminally charge the officer.

Unlike other killings involving police in the United States, this officer's identity is being withheld. Likewise, the victim's name is not continually being repeated by activists screaming, SAY HER NAME.
But Sussman is olaying dumb about the circumstances that led to Babbitt being shot. As the Post reported:
It is unclear exactly how and when Babbitt entered the Capitol. She undoubtedly understood law enforcement could use deadly force in response to the breach. Airmen in the role Babbitt once occupied in the D.C. Air National Guard's 113th Air Wing receive riot-control training, and her former unit was mobilized to protect the Capitol on Wednesday.

But it has since become clear what happened inside: The raging crowd that bashed in the windows of a barricaded door to the Speaker's Lobby, with a short tanned woman in an American backpack at the front of its ranks. Her attempt to climb through one of those windows, leading the way, despite a Capitol Police officer pointing a handgun in her direction. The abrupt way she toppled backward after a single shot resounded.
Babbitt appears to have been part of a violent mob -- something Sussman won't admit.
Posted by Terry K. at 1:39 PM EST