It's Time For WND, Cashill To Retract And Apologize For Seth Rich Conspiracy Theories
Topic: WorldNetDaily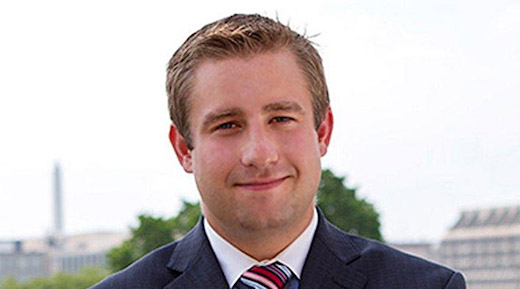 The Seth Rich conspiracy theory has almost completely fallen apart, and WorldNetDaily -- which heavily promoted it out of a desire to put its personal animosity against Hillary Clinton ahead of reporting facts -- won't tell readers about it.
Last November, Fox News settled with Rich's family -- reportedly for seven figures -- over a false story it published on its website pushing the conspiracy theory that Rich, a Democratic staffer who was murdered in 2016, was killed because he leaked Democratic emails to WikiLeaks. WND censored this story, telling its readers nothing about it. Since then, there's been another settlement, as CNN reported:
"I take full responsibility for my comments and I apologize for any pain I have caused," the businessman, Ed Butowsky, said in a statement retracting his previous comments. "I sincerely hope the Rich family is able to find out who murdered their son and bring this tragic chapter in their lives to a close."

"Today we retract and disavow our statements and we offer our apology to Mr. Rich and his family," said the fringe internet activist, Matt Couch, in a separate video posted online. "I take full responsibility for my actions ... and would like to apologize to Mr. Rich and his family."

The retractions came as part of a settlement Aaron Rich, Seth Rich's brother, reached with Butowsky and Couch over a lawsuit he filed against them in March 2018. The terms of the settlement were not disclosed. The Washington Times, a conservative news outlet that was also sued, also retracted its claims and settled with Aaron Rich in October 2018.

[...]

Seth Rich was fatally shot in Washington, DC, in July 2016. Police have said evidence indicates he was the victim of a botched robbery, but in the wake of his death, far-right activists and media organizations suggested something far more sinister.

Without real evidence, these far-right activists peddled a conspiracy theory that posited Seth Rich leaked a trove of DNC emails to Wikileaks and was killed in retribution for the supposed leak. The theory was convenient for some on the right as they disputed allegations Russia hacked the DNC, something President Donald Trump had disputed.
That was in mid-January. WND has censored this story as well. That silence is strange, because Butowsky played a key role in WND's reporting on Rich. WND touted Butowsky as "a Texas businessman who hired a private eye to look into Rich's murder" -- Rod Wheeler, who was amajor source for WND's early stories on Rich. (Wheeler later tried to sue Fox News for making up quotes from him in the notorious false story, which was thrown out of court.)
The empathy-devoid conspiracy-mongerer Couch, meanwhile, was promoted by WND columnist conspiracy maven Jack Cashill in an attempt to perpetuate the bogus conspiracy theories. in December 2019, Cashill repeated a claim by "independent journalist" Couch that discovery in a Rich-related lawsuit was kept under seal: "Isn't that interesting, America?" Cashill quoted Couch as saying. (Fact-check: discovery had not been sealed).
Then, in April 2020, as we documented, Cashill gushed that Couch was "irrepressible"; he also tried to defend Butowsky as "well-intentioned" and declared that one reporter had "less interest in solving Rich's murder than he did in slandering Butowsky." So it seems Cashill should be required by WND to issue a retraction as well.
And don't forget that WND knew or should have known that the Seth Rich conspiracy was bogus all along. We've documented how reports showed that then-WND reporter Jerome Corsi knew as early as August 2016 -- less than a month after Rich's death in what police investigators believe was an apparent botched robbery attempt -- that Russian hackers, not Rich, gave those emails to WikiLeaks.
We know WND is capable of correcting a story when it turns out to be false. If it has any genuine despire to be treated as a credible news source (not to mention head off a defamation suit by Rich's family that they are more than entitled to file), now is the time for WND (and Cashill) to fully embrace what it means to set the record straight and fully retract and apologize for all the Seth Rich conspiracy theories it promoted since 2016.
If not, all the tiny walbacks it does won't make a difference because they will never erase WND's notorious reputation for pushing fact-free conspiracy theories.
Posted by Terry K. at 1:06 AM EST