MRC Promotes Parler, Censors Financial Backer's Tie To The MRC
Topic: Media Research Center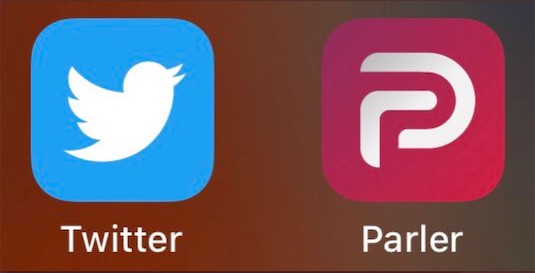 We've noted the Media Research Center's recent enthusiasm (as well as its "news" division, CNSNews.com) for right-wing Twitter alternative Parler, even as it descends into a conspiracy hub. Turns out there's a reason for that -- one it has yet to tell its readers.
It was revealed this week that conservative financier Rebekah Mercer is a key investor in Parler -- so much so that she's considered a co-founder. If that name sounds familiar, it should: As we documented, not only is Mercer's family donated millions of dollars to the MRC over the years, making it one of its largest benefactors, Rebekah Mercer sits on the MRC's board of directors.
But the MRC has never revealed that conflict of interest to its readers, even as its promotion of Parler has ramped up around election time:
This lack of disclosure further affects what little credibility the MRC has.
Posted by Terry K. at 11:18 PM EST