WND's Massie Is Still Trying To Slut-Shame Kamala Harris
Topic: WorldNetDaily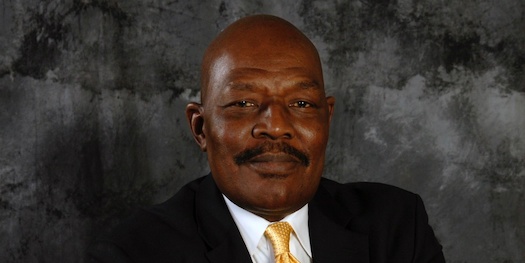 When Kamala Harris was running for the Democratic presidential nomination, WorldNetDaily columnist Mychal Massie smeared her as a literal whore because she had an affair with powerful California politician Willie Brown, who helped jump-start Harris' political career (while staying silent about Donald Trump's numerous marital infidelities, not to mention his paying hush money to a porn star). Now that Harris is Joe Biden's vice presidential candidate, Massie is back to smear her anew in an Aug. 15 column:
Democrats were like a cancerous mutation of skin rot even when they were almost palatable. Today they've metamorphosed into something far more damaging, i.e., a pernicious cabal of double standards.

I offer into evidence the now darling Democratic devil doll Kamala Harris, whom one can observe as giving credibility to the character played by Julia Roberts next to Richard Gere sans "Pretty" preceding "Woman" in the title. In brief, a woman of low morals, or in the case of Harris a woman of zero morals, can gain political standing by trading adult favors with married political power brokers.

Democrats are quick to attack as racist anyone who dares speak the truth about Harris. And, the truth is: Harris is an immoral, conscienceless individual who wears the stench of moral turpitude as a tiara of accomplishment.

Her political rise is not based upon talent, brilliance or compelling personal accomplishment. It's based upon her malleability of morals with Willie Brown, arguably one of the most powerful political figures in the history of California politics. Brown also remains allegedly one of the most underhanded and dishonest politicians in the history of California.

But the incogitant dilettantes representing themselves as Democrats, who are in reality the very definition of poseur, feign insult and squeal racism when the unflattering truths are revealed about Harris.
The rest of Massie's column is just ranting about Harris' support for abortion rights and how she supposedly isn't a real Black person because her father was from Jamaica and her mother is "Asian-Indian."
Remember, Massie has issues with women.
Hilariously, the end of Massie's column features this blurb: "Order Mychal Massie's new book, "I Feel the Presence of the Lord," a collection of devotions intended to encourage the reader to seek and see the Lord in every aspect of life." Is Massie feeling the presence of the Lord when he viciously spews hate at women?
Posted by Terry K. at 12:25 AM EDT