How Is CNS' Managing Editor Hating LGBT People Now?
Topic: CNSNews.com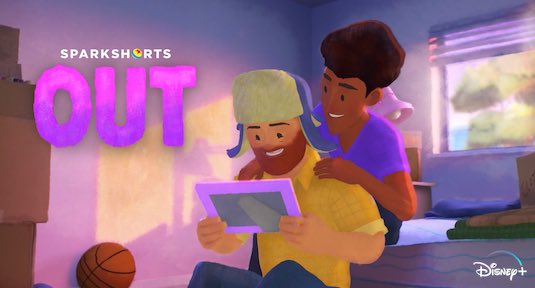 It's been a while since we checked in on how notoriously homophobic CNSNews.com managing editor Michael W. Chapman is pushing an anti-gay message that is presumably endorsed by his employer, the Media Research Center. Just because there's been a pandemic doesn't mean he's forgotten to do that.
In March, Chapman uncritically touted another notorioius homophobe, E.W. Jackson, ranting that "promoting homosexual behavior is destructive and constitutes a 'violent attack' on the family, especially in the black community" and declaring that "the gay movement is 'the homovirus for the family.'" He also dug up an obscure "Jewish religious judge" in Britain who objected to a new LGBT-centric curriculum in the countryby declaring "Those four letters, LGBT, are an abomination, according to the Torah" and that "One is obliged to give up one's life rather than comply" with the curriculum.
On April 1, Chapman cheered that Idaho approved "legislation that prohibits biological males from competing in female sports, thus barring "transgender women" from real women's sports. He then cheered his favorite right-wing evangelical minister, Franklin Graham, cheering the law. Later that month, Chapman cheered a proposed Hungarian law that "would legally define a person's sex or gender as "sex at birth," meaning later in life a person could not legally change their gender"; he accompanied the story with pictures of a church, authoritarian Hungarian leader Viktor Orban (another CNS favorite) and men in tutus dancing in a parade, which is apparently how Chapman believes all LGBT people act.
In a May 5 post, Chapman complined that "the gay N.Y. City Council Speaker Corey Johnson demanded that the Christian-run Samaritan's Purse field hospital -- treating patients in Central Park -- be shut down because of its natural and biblical views on marriage" -- that is, hating gay people as much as Chapman does. He then did an irrelevant hit job on Johnson: "The New York Times reported in 2018 that Corey Johnson did not finish college, completing only one month at George Mason University. Johnson also had a history of binging on alcohol and cocaine but apparently sobered-up in 2009."
Chapman then did as he is wont to do -- portray anyone who's not a heterosexual Christian as evil -- by promoting a Catholic bishop's assertion that "abortion and gay marriage reflect the spirit of the Anti-Christ. He added that the Anti-Christ not only rejects Jesus Christ, the order of salvation, but also rejects the order of creation, nature itself, the 'order of the two biological sexes,' and the 'absolute prohibition of killing innocent human beings.'"
On May 15, Chapman grumbled about a new PBS series on LGBTQ life in the South, making sure to quote the right-wing American Family Association to whine that thte show will "push the homosexual agenda" and is "promoting a lifestyle that is unhealthy to both the individual who participates in the unnatural sexual behavior and to society as a whole."
By May 27, Chapman had found a new outlet for his anti-gay rage: a new Pixar short film featuring a gay main character. The short is "promoting the LGBT agenda," he huffed, though he didn't explain exactly what that "agenda" is.
(This was accompanied by an op-ed from WND's favorite gay-basher, Michael Brown, warning that "gay activists have long recognized the importance of influencing children, even if they were doing it with (in their minds) the purest of intentions" and this film is an attempt to "indoctrinate" children.)
Chapman followed that with a meltdown over an upcoming Marvel Studios flim, "Eternals," that includes "an openly gay male superhero and his 'spouse,' who kiss on screen." He enlisted his fellow gay-haters at One Million Moms to warn that the movie will be "pushing the LGBTQ agenda on families."
On June 3, Chapman had one more thing to cheer about:
Unlike his predecessor Barack Obama, President Donald Trump has not officially recognized June as "LGBT Pride Month" by issuing a proclamation about it. Trump did not do this during the first three years of his administration and did not do so this year.

However, Trump did issue proclamations declaring June as National Homeownership Month, as well as National Ocean Month, and Great Outdoors Month. He also proclaimed June as African-American Music Appreciation Month and as National Caribbean-American Heritage Month.
Chapman also attacked Nickelodeon for "promoting homosexuality" by acknowledging Pride Month, ominously adding, "Nickelodeon, which is owned by ViacomCBS, is a cable channel for children, aimed at kids age 2 to 17." Chapman didn't explain why a children's TV channel acknowledging that LGBT people exist is a bad thing, but he did complain about one Nickelodeonn tweet involving SpongeBob SquarePants, huffing "It is clear from the tweet that SpongeBob is either gay or is an 'ally' of the 'LGBTQ+ community.'" (He didn't explain why he used the scare quotes.)
That's the gay-hater we know and (don't particularly) love.
Posted by Terry K. at 12:20 AM EDT