WND Columnist Merges Sanders Derangement With Soros Derangement
Topic: WorldNetDaily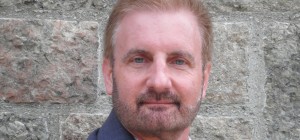 Brent Smith started off his Feb. 14 WorldNetDaily column with a dire warning:
If this doesn't get you out to vote, nothing will. And it's just three simple words. Simple, but excruciatingly painful: President Bernie Sanders.

The old saying, elections have consequences, is no truer than it is today. And I can think of nothing more consequential than the election of Sanders.

I would estimate that the vast majority of ignorant millennials and college students who have and will cast a ballot for Sanders have no idea what they're really voting for.

All they know is that Bernie has promised them an endless array of free stuff and money.

But below the surface lies a horror of unimaginable misery – something Americans have never experienced.
That's some quality fearmongering right there. But that wasn't enough for Smith -- he decided to wrap right-wingers' other favorite bogeyman in to the mix, starting off by saying, "just for kicks, I'm going to float a "conspiracy" theory out here" regarding Sanders' campaign manager, Faiz Shakir:
Inside his shirt may be a tag that reads, "Property of George Soros."

So here's my theory.

What has George Soros dreamed of for decades?

He's been trying to find a way to take down the United States and remake it in his image. But Soros knows it can only be done from within, and until now, there hasn't been a vehicle to accomplish the task.

George Soros is a billionaire. He is, for want of a better term, the original social justice warrior. He made his fortune for the sole purpose of indulging his idea of social justice. But don't take my word for it.

In an interview, Soros said: "I realized [as a young man] that it's money that makes the world go round, so I might as well make money. … But having made it, I could then indulge my social concerns." Invariably, those concerns centered around a desire to change the world generally – and America particularly – into something new, something consistent with his vision of "social justice."

And he's admitted to having a God complex, or as he puts it, a "Messianic" complex.

Enter Bernie Sanders, a radical Marxist who, due to the panic he is causing, many think has a legitimate shot. Is it possible that Soros ("look, Mama, it's the devil." h/t: the Waterboy), after all these years, believes he has finally found his vehicle, his puppet, in Sanders to help him fulfill his dream to "change" America?

For me and my tinfoil hat, I think it's more than just possible – it's likely.
And it's a two-for-one conspiracy theory to boot.
Posted by Terry K. at 12:51 AM EST