CNS Hides Jewish Activist's Extremism In Order To Attack Tlaib As Extreme
Topic: CNSNews.com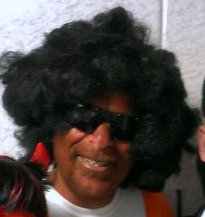 CNSNews.com managing editor Michael W. Chapman complained in a Feb. 11 blog post:
When former New York State Assemblyman Dov Hikind, a conservative Democrat and a Jew, challenged Rep. Rashida Tlaib (D-Mich.) about her alleged anti-Semitism at a Muslims for Peace event on Sunday at Rutgers University, several police officers surrounded him and then forcibly removed him from the event.
Chapman's benign description of Hikind seriously undersells his actual behavior. The very idea of his being a "conservative Democrat" is dubious because he believes the Democratic Party is too far left for him. Indeed, he's actually pretty far right: we've reported that he was once a follower of the terrorist Meir Kahane and a reliable voice for far-right WorldNetDaily Jerusalem-based reporter Aaron Klein to attack the liberal-leaning Israeli government under Ehud Olmert. We also caught Hikind doing a weird blackface stunt.
But Chapman isn't interested in telling the full truth. He must hide Hikind's extremism because his mandate is to portray Tlaib -- who has been a CNS target ever since she was elected in 2018 -- as an extremist.
Posted by Terry K. at 11:41 AM EST