WND Columnist Embraces A New Michael Flynn Conspiracy Theory
Topic: WorldNetDaily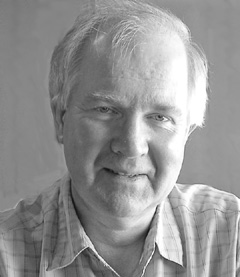 Needless to say, WorldNetDaily was not afraid to embrace conspiracy theories about the perjury case of onetime national security adviser Michael Flynn, centered around him purportedly being railroaded into a conviction. Craige McMillan peddled a new one in his Nov. 1 WND column:
Gen. Michael Flynn was taken out by the intelligence agencies after he demanded a financial audit of each agency. Flynn wanted to know where the money was going.

It was a reasonable question, certainly for taxpayers. Yet as with so many questions, it raised others. One was not as obvious: What if an agency managed to spend more money than it was given? How do you explain that? Where does the extra money come from?

Maybe some of our intelligence agencies have little "off the books" sources of income. Maybe some of them aren't so little. Illegal drug trafficking, refugees and human sex trafficking, unauthorized weapon sales, quiet wars in faraway places. What if the intelligence agencies are not only advising American foreign policy – but are rather conducing American foreign policy?
The claim that Flynn was "taken out" in order to stop an audit of the intelligence community is curently being peddled by author Lee Smith as well as Flynn's current attorney, Sidney Powell, who has pushed all sorts of legally dubious craziness on behalf of her client.
Naturally, this feeds into another conspiracy theory McMillan is pushing, the one that insists the "deep state" is trying to take out Trump:
Now do you understand what impeachment is really about? Trump decided not to be a figurehead president. This brings up the question, what are the ties between those clamoring the loudest for impeachment and the intelligence agencies that have become the secret United States government?

The rot in our government likely goes very, very deep; perhaps deeper than most of us can imagine. A free people can never allow themselves to be governed by a secret, unaccountable bureaucracy. Eventually, freedom and the charade of FISA warrants and other phony "protections" will collide with the same reality every totalitarian government has experienced. Either the citizens die in an uprising, or the perpetrators die at the hands of Lady Justice's executioners.
McMillan's column concludes: "Fighting against God's will for humanity is the biggest fool's errand in the universe. Give that some thought this weekend." Which suggests the whole divine-Donald thing that WND loves to claim.
Posted by Terry K. at 12:57 AM EST