NewsBusters Touts Dubious Cease-And-Desist Letter From Right-Wing Media Outlet
Topic: NewsBusters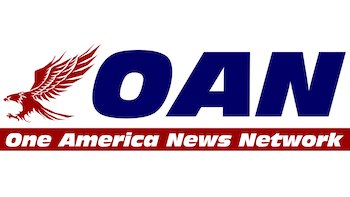 Randy Hall writes in a July 31 NewsBusters post:
After more than two fruitless years accusing President Trump of collusion with Russia, some liberals apparently still consider that tactic a winning strategy -- when used to attack anyone even remotely connected to the Republican occupant of the White House.

One example of that is the claim from MSNBC's Rachel Maddow and Kevin Poulsen of the liberal Daily Beast website since both have suggested the One America News Network -- which Trump has called his new favorite news outlet -- is a fountain of Russian propaganda.

OANN has demanded retractions from Maddow and the Daily Beast with angry letters from their law firm Miller Barondess.
The controversy centers on a writer named Kristian Rouz, who the Daily Beast revealed is an on-air reporter at OANN while also writing for Sputnik News, a Kremlin-operated "news" operation. According to OANN's letter, Rouz "never had decision-making authority with respect to the content that is aired on OAN" and that "His outside work for other media outlets has no relation to -- or bearing on -- his work for OAN."
Neither of those statements contradict the central premise of the Daily Beast article: that OANN published someone who was also working for a Russian propaganda outlet while not disclosing that connection to its readers.
The thinness of OANN's case is such that Hall resorted to touting how the cease-and-desist letter included a personal attack on Kevin Poulsen, who wrote the Daily Beast piece, pointing out that he served prison time for computer hacking in the 1990s. There was no mention, of course, of how Poulsen has since become a tech journalist who busted registered sex offenders using MySpace to solicit sex from children and developing an open-source platform to facilitate secure communication between journalists and sources.
The OANN case is so thin, in fact, that even other conservative media outlets, unlike Hall, are pointing that out. The Washington Examiner reported that OANN really does have synergy with Russian propaganda, having repeated bogus Russian claims regarding a chemical attack in Syria.
Hall huffed: "It's all about mocking Trump and any media outlet he likes."Of course, it's not hard when said media outletsd make it this easy. Oh, and Hall never once admitted that OANN has a prounounced right-wing ideological tilt, though he claimed the Daily Beast is "liberal."
Posted by Terry K. at 1:14 AM EDT