WND's Tomczak Fawns Over Trump Again
Topic: WorldNetDaily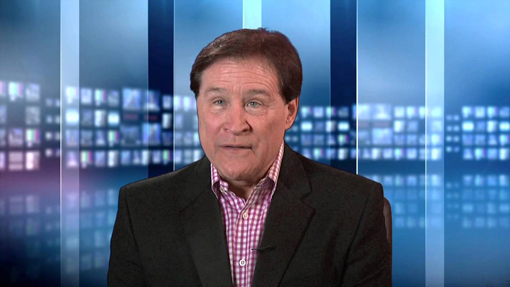 As befits a writer who once described "your 10 Christimas gifts from President Trump," WorldNetDaily columnist Larry Tomczak is back for some more gushing in his April 22 column over Trump and glossing over his amoral behavior because he delivers the right-wing goods, not to mention that he was divinely appointed by God:
I am of the conviction that Donald Trump was God's provision for our nation at a time when we needed an outsider, not a man pleaser. He is blunt, a businessman and certainly has lots of baggage!

When President Trump says and does things contrary to God's Word, I don't self-righteously criticize him and write him off but intentionally pray for him and cite what he's doing contrary to Scripture. I distinguish between his policies and his personal misdeeds. He reminds me of Winston Churchill quoted in Andrew Roberts's excellent biography, "I may not be the best practitioner of the Church but I am its best protector."

I was in a leaders' gathering in New York prior to Trump's election where he spoke of a sense of destiny to restore America's greatness as one nation under God. He spoke of the Bible his mom gave him, his Presbyterian roots, the priority of family and his abstinence from all cigarettes and intoxicants. He passionately stated the necessity of jettisoning the Johnson Amendment intimidating pastors from speaking on critical moral issues in our day.

A man of his word

While in office Donald Trump has kept his word to honor conservative values. He's been strongly pro-life and pro-Israel; put committed Christians in his Cabinet and constitutionalists on courts throughout America; spoken out against socialism and apocalyptic global warning theories; started rebuilding our military and restoring respect for our veterans; brought about prison reforms; stood strong on legal immigration and national security; plus, initiated tax cuts and economic policies enabling millions of Americans to prosper, especially blacks and Hispanics. Our economy is at the most robust place in decades!

All the while he has been under the most vicious, hateful, unrelenting attacks of any person alive. Since the moment of his election, spiritual powers and principalities have operated through the media and personalities in an attempt to discredit him and perpetuate a false narrative that the election was illegitimate and must be overturned.

The entire Mueller report we endured for two years cost $30-$35 million of our tax money and was not a needed "investigation." It was in reality a bogus scheme corrupt from the very beginning (multitudes hope this will now be uncovered). There isn't and there simply never was any Russia-Trump collusion to interfere in the election, obstruction or the slightest bit of evidence found!
Actually, there are examples of obstruction detailed in the Mueller report, and there were enough documented examples of Trump campaign contacts with Russian operatives to warrant an investigation. But nobody's ever accused Tomczak of sticking to the facts.
Posted by Terry K. at 1:42 AM EDT