AIM Justifies Right-Wing Attacks on AOC
Topic: Accuracy in Media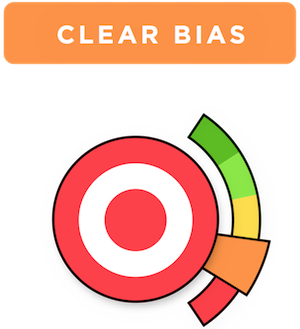 In a March 25 Accuracy in Media post, Brian McNicoll took offense to a writer, Zach Beauchamp, who believes that repeated right-wing media attacks on Rep. Alexandria Ocasio-Cortez are driving down her popularity numbers. McNicoll huffed in response with, yes, right-wing attack lines:
It's not that she has threatened to recruit primary opponents for Democrats not sufficiently socialist for her taste. It's not that she has proposed a massive government takeover of the energy and construction industries that could cost as much as $94 trillion in the first decade – the entire U.S. federal budget now is less than $5 trillion – and that could not garner a single vote in the U.S. Senate.

Or that early drafts of the deal called for people to be paid with taxpayer dollars if they are "unable or unwilling to work" and that all jobs should be unionized.

Or another bizarre line of questioning when she tried to get a Wells Fargo Bank executive to admit responsibility for a spill on a pipeline that had not even opened.
When Beauchamp noted that Ocasio-Cortez has gotten "disproportionate attention" for a first-term congresswoman in right-wing media -- and garnering more mentions then Democratic presidentical candidates -- McNicoll insisted right-wingers are just scrutinizing her more closely because she's a "threat":
A more likely explanation is Republicans have paid better attention to her policy proposals and realize the threat they pose to the U.S. economy. Beauchamp points to the fact she has been mentioned more on Fox News than Democrat presidential candidates, such as Sens. Elizabeth Warren of Massachusetts and Bernie Sanders of Vermont.

But Warren and Sanders largely have stuck to their scripts in terms of policy. It has been Ocasio-Cortez who has proposed measures that pose the most serious threat.
McNicoll conclued by insisting that right-wingers like him attack Ocasio-Cortez not because they "hate and fear her" but because she "has the most disturbing policies."
Posted by Terry K. at 9:15 PM EDT