The MRC Is STILL Promoting 'Gosnell' Film Bomb
Topic: Media Research Center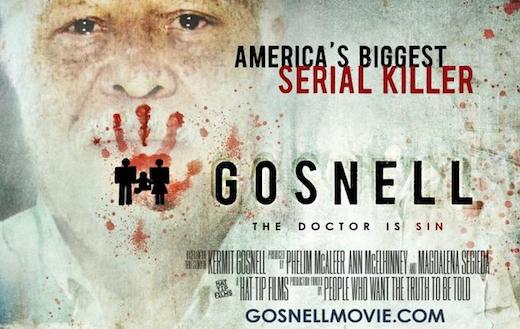 We've documented how the Media Research Center loved to help right-wing filmmaker Phelim McAleer raise money for and promote his fictionalized film about rogue abortion doctor Kermit Gosnell (but nowhere near as enthusiastic about discussing what McAleer was providing to the MRC in consideration for all aht publicity). It tanked at the box office, making only $3.6 million, but production costs were mostly funded by (MRC-promoted) crowdfunding so McAleer's personal financial hit was likely negligible.
But the promotion never stops, which brings us to a Feb. 22 column by McAleer that the MRC published on its NewsBusters website. In it, McAleer simply rehashes the victim narrative he pushed to get his film made: Hollywood, the tech industry and the media conspired to keep the film from getting made and shown to hide the reality of abortion.
(No mention of the fact that, as one reviewer noted, Gosnell was able to exist as a rogue doctor in part because of laws promoted by anti-abortion activists that made using reputable clinics difficult, as well as because of anti-abortion protesters who are dedicated to scaring off potential patients -- in other words, "Kermit Gosnell was exactly what women resort to when abortion becomes too hard to obtain.")
McAleer declared at the end: "People are tired of being fed the left's lines. The Americans who funded Gosnell through Indiegogo, saw it in the theater and bought it on DVD are fighting back."(As if McAleer is not feeding people lines through his polemic film.) And that led to an editor's note: "Gosnell - The Trial of America's Most Prolific Serial Killer is available on VOD and Dvd."
That's right -- McAleer's column is basically a commercial for the release of his film on video. Did McAleer pay the MRC for that as well as part of their previous promotion deal, or did the MRC give him the space for free?
Posted by Terry K. at 12:16 AM EST