WND's Erik Rush Adds Hermain Cain Revisionism To His Obama Derangement
Topic: WorldNetDaily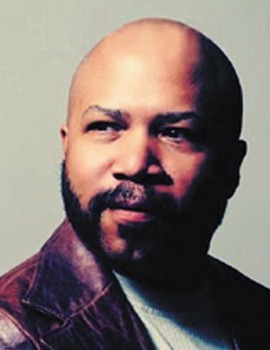 Erik Rush starts off his Jan. 2 WorldNetDaily column by ranting about newly elected Rep. Alexandria Ocasio-Cortez and her "Green New Deal," which he dismisses as a "hideous legislative package." Soon enough, Rush is having yet another fit of Obama derangement:
If you consider the aggregate of grounds upon which people vote for candidates, Barack Obama was elected as our president in 2008 for no other reason than his status as an ethnic minority. His high crimes and unconstitutional measures and those of certain of his surrogates and cabinet members were overlooked by his detractors for the same reason. Even his political opponents were loath to criticize or condemn him despite his gross deficiencies, because none wanted to risk being labeled as racists; indeed, this was borne out with any who did dare to do so.

We have this dynamic to thank for the passage of Obamacare, which is financially damaging (if not crippling) Americans to this day. Crimes attendant to the Fast and Furious gunrunning scandal, the IRS nonprofit-targeting scandal, the NSA domestic spying scandal, Benghazi and a host of others were handily ignored on the same basis.

Most importantly, it was known well in advance of his election by avowed lefties and closeted socialists in the GOP that Obama would be given this latitude simply because he was black. This is why he was positioned to run for the office in the first place.
From there, it was a quick trip to some revisionist history:
The same rationale can be applied to why the Beltway machine was so threatened by Herman Cain during the 2012 election cycle, and why they saw it as an imperative to take him out of the running decisively and early on. Like Donald Trump, Cain was a true outsider – and worse, he was black. In their eyes, it was entirely conceivable that voters might jump one black ship for another, because it was already plain at the time that Obama's governance was abysmal. A vote for Cain would have allowed voters to save face in the name of diversity, but his election would have derailed the statist agenda for at least four years.

So, a sex scandal was concocted to knock Herman Cain off of the campaign trail, and it worked. Those who followed the story may recollect strong indicators that the Cain sex scandal originated with GOP operatives rather than Democrats.
But Cain's sex scandal wasn't "concocted" -- it was very real. While the article to which Rush links lists only allegations and places them as equivalent to allegations against Bill Clinton and John Edwards (which he would never describe as "concocted"), it's indisputable that two women who accused Cain of sexual harassment while he was head of the National Restaurant Association received a total of $80,000 in settlement money.
Looks like Rush is doing the concocting here.
Posted by Terry K. at 1:29 AM EST