Satanic Panic: WND Freaks Out Over 'Sabrina' Reboot
Topic: WorldNetDaily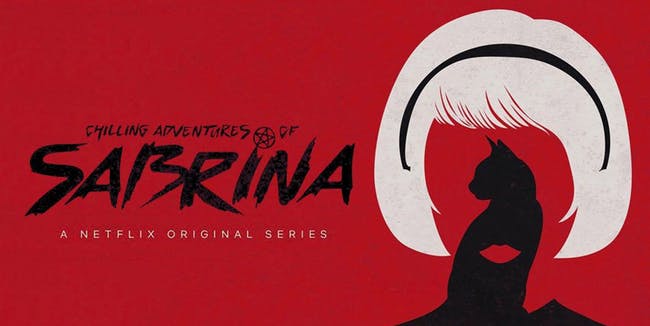 WND is apparently seeing Satan everywhere these days. The latest freakout comes in the form of an anonymously written Sept. 30 article:
Chilling indeed!

Back after a hiatus of 15 years, "Sabrina the Teenage Witch" is now the "Chilling Adventures of Sabrina" – leaving nothing to the imagination in a show targeted for teen girls.

It's dark, Satanic, with plenty of blood and gore, maggots and Baphomet – just in case parents didn't have enough to worry about.

For those too young to remember. "Sabrina the Teenage Witch" was a 90s sitcom featuring a talking cat and dumb jokes emphasized by a laugh track.

No more. Netflix decided to reboot the show from one emphasizing laughs to horror. Judging from the trailers, gone are the laughs, in is the terror – not exactly what one would expect from Archie Comics.

The story line?

"As her 16th birthday nears, Sabrina must choose between the witch world of her family and the human world of her friends. Sabrina Spellman must reconcile her dual nature as a half-witch, half-mortal while fighting the evil forces that threaten her, her family and the daylight world humans inhabit."

Somehow the central character is still in high school after all this time, but, of course, the target audience won't remember anyway.

There's little question teens will be widely exposed to the world of occultic, demonic "entertainment."
WND provided no attribution beyond a link to Netflix's page about the show to back up its claims -- not even its usual retinue of Satanic panic-mongers. Thus, it completely misses the fact that the series is based on a comic book that is a darker take on the Sabrina universe, much as the TV series "Riverdale" is a darker take on the Archie universe from which Sabrina sprung.
(You might remember that pseudonymous WND columnist "Marisa Martin" had a serious freakout over a newer Archie story in which Archie died taking a bullet for his gay friend.)
It's also weird that WND seemingly has no problem with the original '90s "Sabrina" sitcom because it had "a talking cat and dumb jokes emphasized by a laugh track," even though it's about basically the same character that leads "Chilling Adventures" -- you know, a witch. Apparently, witchcraft is cool with WND as long as it has a laugh track.
Posted by Terry K. at 5:37 PM EDT