MRC's Graham Complains CNN 'Blurred' Reporting, Opinion (In Article Clearly Labeled As Opinion)
Topic: Media Research Center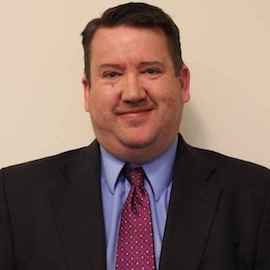 The Media Research Center's Tim Graham huffed in a July 28 post:
CNN has blurred any distinction between reporting and editorializing not only on television, but also on their own website. On Thursday, CNN Pentagon correspondent Barbara Starr raged against President Trump just like every other correspondent and host on CNN....this time in a commentary on CNN's online opinion page.
Weirdly missing from Graham's post was a link to Starr's piece. Perhaps because if he did, MRC readers would discover that Graham is lying.
As Graham concedes, Starr's article is placed on CNN's opinion page in the "Political Op-Eds" section. The top of the article contains an editor's note stating, "Barbara Starr is CNN's Pentagon correspondent. The views expressed in this commentary are her own."
In other words, there is no blurring -- Starr's piece is clearly labeled as opinion.
If Graham really wants to attack reporters who also expressed opinions, he need not go any farther than down the hall at MRC headquarters, where reporter Susan Jones has a bad habit of injecting opinion into articles that are supposed to be "news."
He doesn't even have to leave the building to vent his outrage over alleged violations of journalistic standards -- at least, not if the MRC wasn't embracing double standards and refused to hold its own "news" operation to the same standards it holds the rest of the media.
Posted by Terry K. at 8:55 PM EDT