CNS Beats WND To The Punch Of Promoting A Conspiracy Theory
Topic: CNSNews.com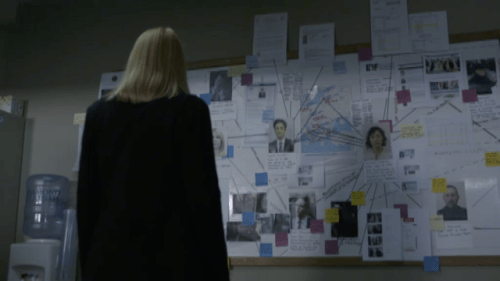 We're previously written about the creeping WorldNetDaily-ization at the Media Research Center, which is also happening at its "news" division, CNSNews.com. It's gotten to the point now that, due to WND's severe financial problems, CNS is beating WND to the punch on things that have historically in WND's wheelhouse.
Conspiracy theories, for example. Susan Jones came up with a doozy in a July 25 CNS article:
Let's take another look at that June 9, 2016 Trump Tower meeting, where Donald Trump Jr. met with a group of Russians who supposedly had dirt on Hillary Clinton, but never delivered any.

[...]

Transcripts released by the Senate Judiciary Committee in May show that the people who met with Donald Trump Jr. at Trump Tower on June 9, 2016, crossed paths not only with each other but also with people in the Clinton orbit. They all worked and socialized with each other at various times.

And some of them went out of their way to be in New York City on June 9, the day of the meeting.

Another fact: The June 9 meeting happened at a time when the Democrat Party and Hillary Clinton's campaign were paying Fusion GPS (through a law firm) to conduct opposition research on candidate Donald Trump. Fusion GPS co-founder Glenn Simpson testified that he started paying for the Steele dossier in "May or June of 2016."
What follows is an examination of those alleged connections, which is so lengthy that one wonders if Jones has a wall of pictures and strings at the CNS offices dedicated to illustrating this.
It's not until Aug. 13 that WND's Art Moore got around to spinning its own version of the same conspiracy theory:
Newly released records and a pattern of efforts by Hillary Clinton operatives employed by Kremlin-linked figures to connect the Trump campaign to Russia indicate the infamous Trump Tower meeting between a Russian lawyer and Trump campaign staff may have been a set up.

Lee Smith of RealClearInvestigations reported the first line of evidence includes emails, texts and memos recently turned over to Congress by the Department of Justice.

The records, he said, show how closely senior Justice Department officials and the Federal Bureau of Investigation worked with employees of Fusion GPS, the research firm paid by the Hillary Clinton campaign and the Democratic National Committee to create the still-unverified "dossier" of dirt on Trump obtained from Russian operatives.

Smith noted the June 2016 Trump Tower meeting between high-ranking Trump campaign staff, including Donald Trump Jr., and a Russian lawyer is cited as key evidence that Trump colluded with Russia to defeat Hillary Clinton.

But Smith contends a growing body of evidence indicates "the real collusion may have taken place among those who arranged the meeting rather than the Trump officials who agreed to attend it."
WND is so decimated at this point that it must outsource its conspiracy theories -- and lets other right-wing outlets get to those conspiracy theories first.
Posted by Terry K. at 11:58 AM EDT