Apparently, Mocking Bono Is 'Media Research' At The MRC
Topic: Media Research Center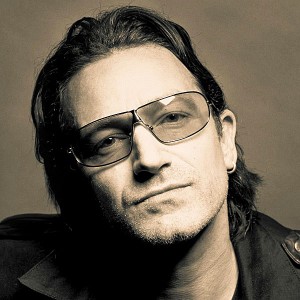 The Media Research Center's brand of "media research" is departing further and further from anything substantive and moving closer to just insulting people its writers don't like.
A good example is this July 3 post by Gabriel Hays, who seems more interested in taking potshots at Bono than having anything useful to say:
The world's ambassador for peace and self-righteousness, Bono hasn't been holding up well in light of recent criticisms against the UN and NATO.

The Associated Press reported on Tuesday that the famous U2 frontman warned "that the United Nations and other international institutions including the European Union and NATO are under threat — and nations must work together to ensure their continued existence."

Bono, a giant in the world of fancy charity events and posing for photos with impoverished African kids, did his best to kiss up to crowd of UN diplomats at an event for a potential Irish UN seat. Referencing the recent criticism by various world governments, Bono worried that the role of unaccountable international organizations was in danger.

He claimed, "I love that it [the UN] exists, and I'll tell you, I don't take for granted that it exists, or that it will continue to exist because let's be honest, we live in a time when institutions as vital to human progress as the United Nations are under attack."

Well, the UN is at least vital in propping up famous faces like Bono as international do-gooders, but that's beside the point, right?
Of course, actual media criticism is beside the point for Hays when there's a popular musician -- who, unlike Hays or any other MRC employee, has an actual track record of helping people in the world -- to mock for believing things he doesn't.
Posted by Terry K. at 7:02 PM EDT