WND Columnist: Whites Are The New Jews
Topic: WorldNetDaily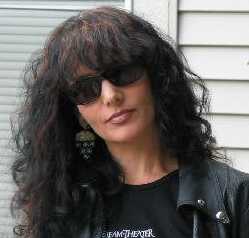 WorldNetDaily columnist Ilana Mercer still laments the end of apartheid in her native South Africa. Now she's working up white victimhood in her June 7 column, basically portraying whites as vilified as Jews:
Clever catchphrases such as "white privilege" create political reality, they don't reflect it.

By banging on about systemic racism and the evils of whiteness, the lunatics running the country's academic and corporate asylums indoctrinate the dumb and terrorize deviationists.

Here in the U.S., these sub-intelligent assaults on the identity of Europeans, Caucasians, melanin-deficient men – whatever you wish to call the majority that founded America – is being institutionalized.

In South Africa, the writer's birthplace, this impoverished, linguistic onanism is already institutionalized. We know where that has led.

Ominously, American universities, the University of Wisconsin-Madison is an example, are offering courses framing "whiteness" as a "problem." "The Problem of Whiteness" in UW–Madison's vernacular.

Notice how that's phrased. A problem is something good people get rid of, solve.

"The Problem of Whiteness." "The Jewish Problem." See where this might lead?

Note the linguistic similarities between the language of white haters and Jew killers.

The program known as "The Final Solution" was the Nazi's solution to what they termed "The Jewish Problem."

Likewise, whites as whites are said to be a problem. Whites qua whites are described as intrinsically bad.
Mercer might have a point if whites were a historically oppressed minority in America. They're not.
Posted by Terry K. at 12:11 AM EDT