Ministry 'Adopts' Farah Book (Whatever That Means) For the Tax-Deductible Contributions
Topic: WorldNetDaily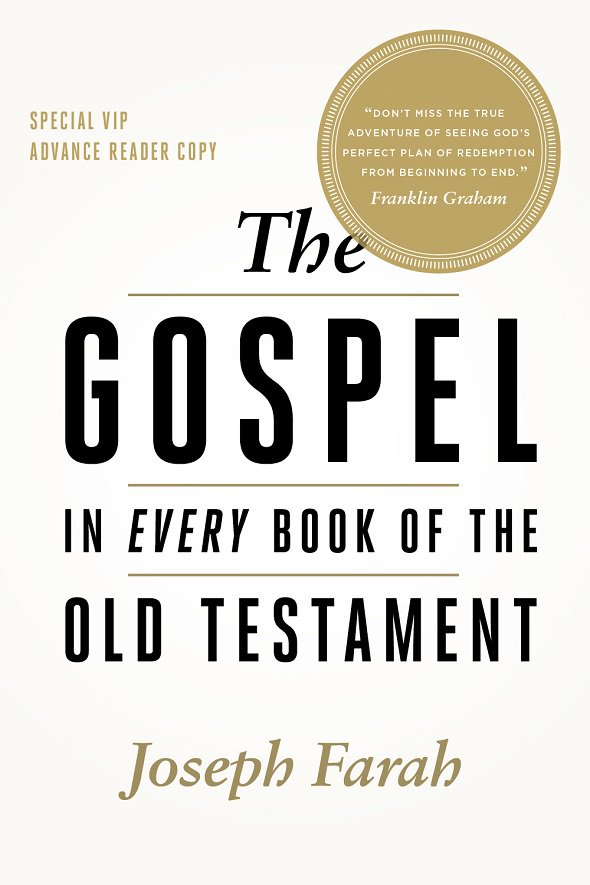 We highlighted that when WorldNetDaily editor Joseph Farah launched his crowdfunding to publish his new religious book that there was an option for a tax-deductible donation through a small ministry called Gospel for All Nations. WND has now shed a little more light on that:
Gospel for All Nations, a ministry focused on bringing the "Good News" to the least reached peoples of the world, has "adopted" Joseph Farah's upcoming book release, "The Gospel in Every Book of the Old Testament," providing a non-profit, tax-exempt opportunity for churches, corporations, foundations and individuals to support what is being called a "breakthrough Bible book," WND and WND Books have announced.

Farah says voluntary financial support is desperately needed to meet the overwhelming public demand for the book, which systematically finds the Gospel in all 39 books of the Hebrew Scriptures.

Like dozens of other Christian leaders who have endorsed the book – including Franklin Graham, Mike Huckabee, Ben Kinchlow, Ray Comfort, Jack Van Impe and Greg Laurie – Gospel for All Nations sees the book as a breakthrough because of its focus on a forgotten component of the Gospel which Jesus and His disciples emphasized.

"This project fits squarely within our own objectives as an organization: to disseminate the gospel message," said Richmond Douglas, ministerial and worldwide missions director of Gospel for All Nations.

Farah urges those seeking a tax-exemption to send their contributions directly to Gospel for All Nations to help defray the costs of printing and promotion of "The Gospel in Every Book of the Old Testament" for its September release.

"We literally need hundreds of thousands of dollars to get this book into churches for educational and evangelism purposes as well as to the retail stores across the country, which are expressing high demand for it and its focus on what Jesus called 'the Gospel of the Kingdom,'" said Farah.
The way WND puts scare quotes around "adopted" tells us there's something more going on -- which neither WND nor Gospel for All Nations (which simply reprinted the WND article) want to talk about. Itappears that it's a business deal of some sort in which Gospel for All Nations agrees to lend its tax-deductible status to WND for unspecified things in return. Shouldn't they publicly disclose the nature of this relationship before anyone donates money to it?
As before, Farah and WND never prove that there is "overwhelming public demand" for Farah's book (beyond the blurbs they solicited through those "special VIP advance reader copies" it sent out) or why they need $200,000 for a massive first printing of it, instead of doing what many small publishers do by starting small and using the profits from those sales to publish more books. They also don't explain why, if the book is such a sure thing, why WND can't get a bank loan for the initial printing. Is it because WND's credit is so shot that no bank will lend to them?
There's still a whiff of shadiness to this entire venture -- something that could be dispelled if WND would be more forthcoming about its financial situation and its arrangement with Gospel for All Nations.
Posted by Terry K. at 12:36 AM EDT