Farah Won't Apologize for WND, Though He Really Should
Topic: WorldNetDaily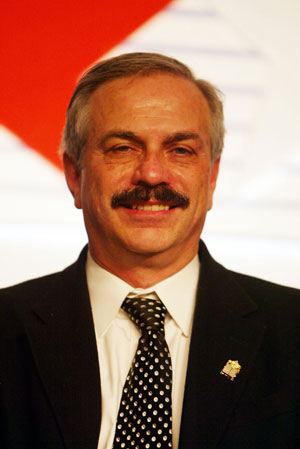 Joseph Farah's April 5 WorldNetDaily column came to the defense of Sinclair Broadcasting's forcing the numerous stations it owns to repeat a Trump-esque statement complaining about fake news. "What's all the hub-bub? Isn't everyone concerned about "fake news" spread on social media?" Farah huffed. "Isn't it good to have fair and balanced coverage that actually sticks to the facts and makes the effort to seek the truth?"
Well, yes -- not that Farah has much experience providing fair and balanced coverage at WND.
After ranting about how happy he is that Sinclair is providing "ideological competition" to a media that is "dominated by the left," Farah declared: "I make no apologies as the founder, chief executive officer and editor of WND. We will continue to swim hard against that overwhelming media tide of knee-jerk leftism that dominates our industry."
No apologies whatsoever, Joe?
Not for the fake news you publish?
Not for pushing bogus birther conspiracies?
Not for flat-out lying about President Obama?
Not for falsely smearing an innocent man?
Not for giving a platform to an anti-Semite and white nationalist?
Not for running WND so badly you had to beg for money from readers to bail it out?
None of that? OK, whatever.
(Of course, Farah's refusal to apologize for his shoddy website is another reason he needed to be bailed out financially.)
Posted by Terry K. at 12:42 AM EDT
Updated: Friday, April 27, 2018 12:46 AM EDT