WND Pushes Anti-Sex Education Campaign
Topic: WorldNetDaily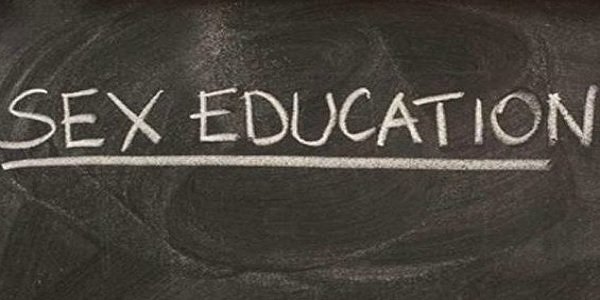 WorldNetDaily's Bob Unruh tries for a little drama in an April 5 article:
Principals at schools across the country already have exhibited various levels of support for students who have walked out of class to protest guns.

The protests culminated recently in an anti-Second Amendment rally in Washington attended by tens of thousands.

Soon, school officials will be notified of another walk-out demonstration.

This one is to object to the "pornographic" curriculum used by many schools in "anti-bullying" programs that many parents don't even know about.

It's being organized online at Sex Ed Sit Out, and it's already gone international.
Despite quoting people and groups warning about how "children are being taught how to have anal and oral sex, masturbate one another, and question one's gender," as well as "gender-bending ideology and anal sex tutorials," Unruh is light on specifics, and he can't be bothered to talk to any supporters of sex education -- so much for those "highest standards of journalism" Unruh's boss, Joseph Farah, loves to claim WND has.
Unruh followed up on April 19 with an article that focused on right-wing legal group Liberty Counsel complaining that "43 states have exemptions from obscenity laws" for educational material, which means that they "effectively protect porn" and, somehow, results in the 4.5 million U.S. school students who "will experience sexual abuse at the hands of a school employee." Neither Unruh nor Liberty Counsel provide any evidence to support the direct link they allege.
The article is another of Unruh's one-source wonders; as with the earlier article, he can't be bothered to talk to anyone with a different view.
The same day, anti-Kinsey obsessive Judith Reisman served up a WND column endorsing the Sex Ed Sit Out, insisting that sex education is "planned pedophile grooming." Needless to say, she went into an anti-Kinsey rant, including her long-discredited notion that Kinsey was a pedophile.
The right-wing Benham brothers also endorsed the Sex Ed Sit Out in their April 22 WND column, claiming that some sex education appears as anti-bullying efforts but that "the only bullies here are the teachers, administrators and undisclosed organizers (Planned Parenthood, NARAL, HRC) forcing their agenda on the minds of our children." The Benhams went on to liken critics of sex education to Martin Luther King and Dietrich Bonhoeffer.
So what happened with the Sex Ed Sit Out? Not much -- WND didn't report on how many people took part, which suggests that very few did. And a youth group countered the miniscule protest by serving up sex ed on social media.
Posted by Terry K. at 2:39 PM EDT