MRC Treats Oscars Joke As A Statement of Fact
Topic: Media Research Center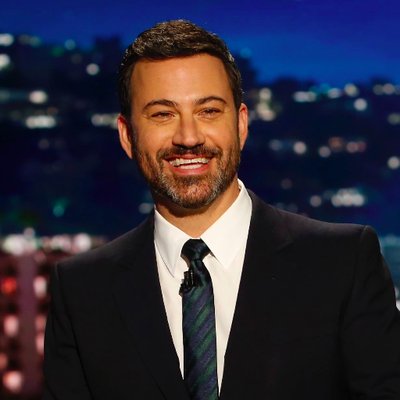 We highlighted the other day how the Media Research Center is a bit humor challenged. Here's another example.
During the Academy Awards telecast, host Jimmy Kimmel joked that movies like "Call Me By Your Name," about a gay relationship, weren't made to make money but "to upset Mike Pence," whose anti-gay attitudes are well known. The MRC basically took that joke as a statement of fact.
Karen Townsend and Alexis Moutevelis Coombs hate-watched the Oscars for the MRC -- which already hates Kimmel for expressing political opinions it doesn't agree with -- ranting that the show was "so self-indulgent and stuffed with liberal propaganda, that it ran a full 50 minutes late." They barely acknowledged that Kimmel's joke was a joke, portraying it instead as an endorsement of "gay pedophilia":
Then, as Kimmel pointed out the youngest actor nominated, he said his movie, Call Me by Your Name, was not made to make money but to irritate people like Vice-President Mike Pence. See, that movie is about an older man's intimate relationship with a teenage boy. The liberal audience ate it up, it was easily one of the biggest joke reactions of the night. They love to say Pence hates gays, even if they have to throw in some gay pedophilia to do it.
One: The younger protagonist in the film is age 17, which is above the age of consent in most areas of the world. Two: How interesting that an organization that had trouble finding issue with Roy Moore's perving on teenage girls suddenly finds the moral clarity to identify "gay pedophilia"between two legally consenting people.
Meanwhile, at the MRC's "news" division, CNSNews.com, Craig Bannister portrayed Kimmel's joke as a statement of fact:
Hollywood makes anti-Christian movies to upset people like Vice President Mike Pence, not to make money, Jimmy Kimmel revealed as host of the 2018 Academy Awards Sunday.

Kimmel made the declaration while praising a nominated movie about a 17 year-old gay boy who has an sexual relationship with a 24 year-old man in the movie, "Call Me By Your Name" starring Timothee Chalamet

Kimmel said the movie was unsuccessful at the box office – but, that's okay, because Hollywood makes movies to offend people with conservative, traditional values like Pence:
Then again, the MRC also tried to pass off Hank Williams Jr.'s vicious smear likening Preident Obama to Adolf Hitler as a "bad joke," so it seems the real issue here is the serious recalibration needed on MRC's humor meter.
Posted by Terry K. at 9:55 PM EDT