WND Columnist Rehashes Discredited Attacks on Kinsey
Topic: WorldNetDaily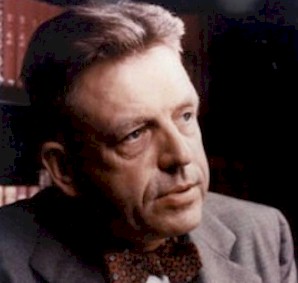 Michael Brown writes in his Oct. 9 WorldNetDaily column:
If Hugh Hefner was the poster boy of the sexual revolution, Alfred Kinsey was the father of the revolution. But that is not the only thing that joins these men together. Both of them were overt rebels against "puritanical" Christianity, devoting their lives to "liberate" humanity from what they perceived to be the bondage of a sterile, restrictive morality.

Kinsey was born in 1894 and died in 1956. His claim to fame was his 1948 volume, "Sexual Behavior in the Human Male," followed by his 1953 volume, "Sexual Behavior in the Human Female." (Is it a coincidence that it was in 1953 that Hefner published the first edition of Playboy, featuring the Marilyn Monroe nudes?)

Kinsey twice made it to the cover of Time magazine, and in 1953, Time even claimed that "he has done for sex what Columbus did for geography. …"

Despite this fanfare, and despite the rather tame summary of his life on Wikipedia ("an American biologist, professor of entomology and zoology, and sexologist"), Kinsey was by all accounts a sexual pervert. As summarized by Susan Brinkman, "He was a pederast who enjoyed public nudity, made explicit sex films and eventually developed such an extreme sadomasochistic form of autoeroticism that some believe it caused his untimely death in 1956."

Yet it was not enough for him reputedly to have sex with men, women, minors and family members. Instead, as Judith Reisman notes, "Kinsey solicited and encouraged pedophiles, at home and abroad, to sexually violate from 317 to 2,035 infants and children for his alleged data on normal 'child sexuality.' Many of the crimes against children (oral and anal sodomy, genital intercourse and manual abuse) committed for Kinsey's research are quantified in his own graphs and charts."
Well, there's brown's problem -- he's relying on Reisman, an utterly discredited anti-Kinsey obsessive, for his information on Kinsey. Her claim that Kinsey demanded that pedophiles commit sexual acts for the sole purpose of helping his research, or that he carried out such acts on children himself, is completely false.
Brown also cites other sources making similar claims -- an article from the far-right John Birch Society publication The New American, and the item by Brinkman published at a Catholic website whose main goal is to "translate and publish the Roman Pontiff's words, messages, documents, speeches, and general audience addresses" -- also rely on Reisman's so-called research.
Posted by Terry K. at 11:38 AM EDT