MRC Mad That Media Accurately Describes Pence's NFL Stunt As A Stunt
Topic: Media Research Center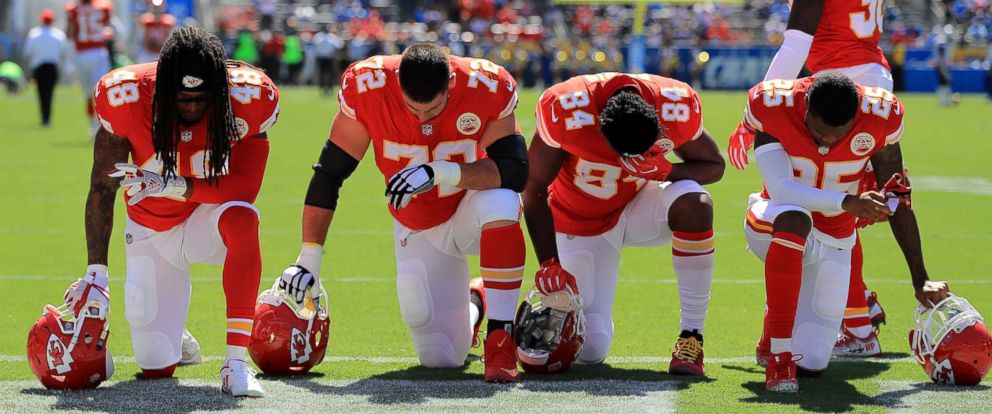 It seems pretty obvious that Vice President Mike Pence's decision to walk out of an Indianapolis Colts NFL game because some players were kneeling during the national anthem was a stunt -- and a very expensive one at that. But accurately reporting the stunt-like nature of Pence's walkout earns you the ire of the Media Research Center.
Jay Maxson complained that "CNN's Brian Stelter accused Pence of planning his actions ahead of time," despite the fact that it was pretty obvious he did. Brad Wilmouth followed up by huffing about TV networks calling it it a stunt that "It did not seem to occur to either network that, when several of the '49ers players sparked the move by kneeling during the National Anthem, this display could also be called a 'stunt.'" Given that kneeling is something of a regular thing among some NFL football players, it could hardly be described as a "stunt" at this point. Nevertheless, Wilmouth goes on to grouse:
It did not seem to occur to either ABC or NBC that Pence, being a native of Indiana, perhaps has a tradition of attending games in his home state, and did not wish to merely give up on going because of the possibility of provocative actions by some players before they had actually occurred.
The fact that Wilmouth stuck a "perhaps" in there means he doesn't actually know whether Pence normally goes to football games in Indiana, and he's just grasping at straws to defend him.
Kyle Drennen complained that networks newscasts "touted left-wing 'critics' deriding the move as a 'PR stunt.'" He doesn't deny it, but he does try to deflect: "The protests against the National Anthem by NFL players were not 'impromptu' either, in fact, those demonstrations have been highly orchestrated in many cases. That never seemed to bother journalists before."
Oh, the lengths some people will go to defend a politician...
Posted by Terry K. at 9:09 PM EDT