CNS Op-Ed Writer: Donald Jr.'s Get-Together With Russian Lawyer Just A 'Silly Little Meeting'
Topic: CNSNews.com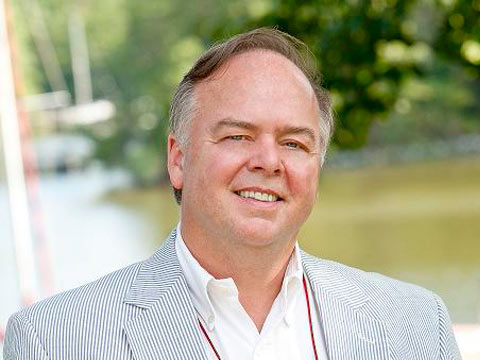 How in the tank is CNSNews.com for the Trump administration? It's even publishing op-eds seeking to exonerate Donald Trump Jr. for meeting with a Kremin-lnnked Russian lawyer who reportedly promised dirt on Hillary Clinton.
A July 21 CNS op-ed by Republican author Craig Shirley is headlined "How Could a Meeting Like Trump Jr.'s Happen? Easy: Campaigns Are Circuses," in which Shirley gives a pass to Donald Jr. because weird things happen during politcal campaigns:
What seems inexplicable on the outside looks like just the usual chaos to insiders.

Many years ago, a friend of mine — let's call him Ed — was managing a congressional race. He was interviewing a young woman for a job with the campaign. While perusing her resume, Ed asked her if she had any special skills. Unhesitatingly, she replied, "Yes. I'm clairvoyant."

Taken aback, Ed asked if she could give him a demonstration, and again she replied yes, and, as a demonstration of her talents, she said, "I see the two of us in that motel down the street making love this afternoon."

Ed later told me, "And you know what? She was right!"

When I heard of the meeting Trump campaign staffers had with a Russian lawyer last year, like many of my brethren who have worked in campaigns, I was not surprised.

Weirdos and politics go together like peas and carrots: Strange, bizarre meetings. Strange, bizarre people. Clandestine operations. Inexplicable decisions. Things that in the light of day look strange, but in the heat of the moment seem perfectly rational. People often do things in politics that later can't be explained. At least not always reasonably.

[...]

To paraphrase an old educator and philosopher, "Those who can, do, those who can't, become over-the-top bell ringers." Many will never know how fun it really is. Or how a silly little meeting with a Russian lawyer could possibly be just that — a silly little meeting and nothing more. The bystanders and alarmists scream the sky is falling, it seems, to give a little excitement to their otherwise mundane and limiting lives.

Stu Spencer, a longtime political adviser to Reagan, once said, "Working in politics is like running away and joining the circus." And indeed, it is. It's just not for everybody.

So the Trump campaign hands should pay these critics no mind. They will never know how much fun it is to be in the crazy arena, to know victory and defeat.
What would old educators and philosophers say about people who try to dismiss a get-together with a representative of an American adversary promising dirt on an opponent as a "silly little meeting"?
Posted by Terry K. at 10:53 AM EDT