Fake News: WND Claims 'Obama Holdovers' At State Scrubbing ISIS Genocide
Topic: WorldNetDaily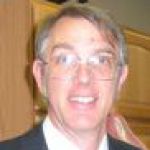 WorldNetDaily's Bob Unruh thinks he has a scoop, according to a July 28 article:
The Obama administration repeatedly fudged on the issue of Islam.

Barack Obama himself said Muslims were a key to the founding of the nation and after all, the U.S. wasn't a Christian nation.

Muslim advocates, including some fairly radical, were installed in influential positions in Washington.

Never were the words "Muslim" and "terrorist" to be used together, it seemed.

Now, a report is confirming that those left in the government, and there are many, from Obama's tenure are busy trying to erase the references to ISIS' "genocide" of Christians in the Middle East.

It is the American Center for Law and Justice that is, well, a little upset.

"In a startling revelation, news is breaking this week that Obama holdovers within the State Department are actively attempting to scrub its records to remove any mention of the ISIS genocide against Christians," the organization reported.

"This is outrageous and the ACLJ has had enough, so we are preparing a new set of Freedom of Information Act (FOIA) requests to find out why – and to expose deep state operatives who would use the delay of confirming new State Department officials as cover to strip legal protections from Christians facing genocide."
Unruh's introduction includes at least one blatant lie, that Obama said "the U.S. wasn't a Christian nation." He did no such thing.
But it appears Unruh's larger claim -- that "Obama holdovers" at State are eliminating any reference to genocide by ISIS -- is, shall we say, fake news. He's simply regurgitating press releases from the right-wing ACLJ, who apparently does not name any of the alleged "Obama holdovers" purportedly doing this.
How do we know? Even the Obama-haters at Breitbart wouldn't back up the story. Former CNSNews.com reporter Penny Starr, now at Breitbart, writes that the State Department said the claim was "categorically false," adding:
There is no evidence on the State Department website suggesting the removal of references to genocide. One report titled "The Global Coalition – Working to Defeat ISIS" does mention genocide and explicitly states that holding the Islamic State accountable for genocide remains a priority for the department.

"Internationally, coalition partners are exploring ways to also hold ISIS members accountable for international crimes such as genocide and crimes against humanity with international investigative mechanisms," the document states.
Looks like this is another piece of fake news from a "news" organization that has published so much of it.
Posted by Terry K. at 12:06 AM EDT