Dubious WND Doc Goes Godwin on Obamacare
Topic: WorldNetDaily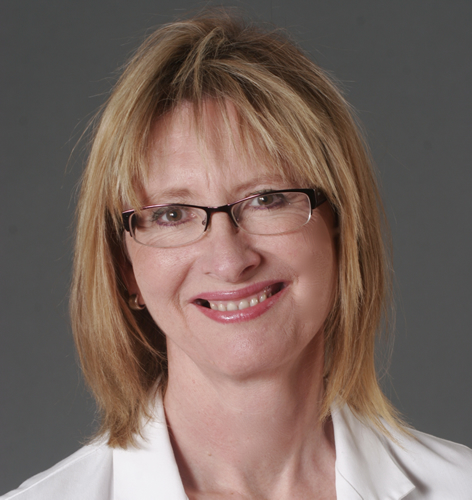 Dubious WorldNetDaily doc Lee Hieb goes there in her April 14 column, stretching really hard to play the Nazi card on Obamacare:
But all this has lead me to ask: Apart from atrocity experimentation on inmates, what was the Nazi health program?

For an in depth review there is no better source than "National Health Care: Medicine in Germany 1918-1945" by Marc Micozzi, M.D., written for the November 1993 Freeman magazine. Socialized medicine was inaugurated by Otto Von Bismarck to keep the German populace from voting for an even more socialist government. After World War I, the German government's health-care system purposely discouraged private practice, for the express purpose of instituting universal coverage and standardization. Prevention of disease was emphasized over the treatment of disease, and doctors made a significant philosophic shift – from working solely for and in the interest of their patients, to working for the government and the collective good. Although they may not have realized the significance of this at the time, this shift was necessary for what followed under the Nazis. As Dr. Micozzi puts it, "Politicized medicine is not a sufficient cause of the mass extermination of human beings, but is seems to be a necessary cause."

In the Weimar Republic, preventive medicine was successful in improving the overall health of the "volk." But, as economic troubles began, predictably, the state-run health system was gutted until it provided little care, but lots of regulation. Efficiency and cost containment became the order of the day. When given a choice of treating the young producers or the non-productive elderly, imbeciles and disabled children, the government (using expert panels) chose care for the most productive.
Hieb is apparently referring to this article. She skips the part where Micozzi wrote that the Weimar health reforms "resulted in clearly improved public health," and that it was the Great Depression in the early 1930s that caused Weimar health care to go awry as well as pave the way for the rise of Hitler and the Nazis. But because Weimar-era health care dabbled in eugenics, this is somehow directly linked to the Nazi takeover, under which things went to lengths presumably never envisioned by Weimar officials -- never mind that that socialized medicine was introduced under Bismarck a full 50 years earlier.
Hieb then tries to pretend she's not going Godwln here by insisting, "No one is saying that Obama is Hitler ... but Obamacare is right out of the Weimar Republic." Hieb doesn't seem to understand the difference between the Weimar Republic and Nazi Germany.
That's just ignorance. She also asserted that Planned Parenthood founder Margaret Sanger "believed in racial purification through abortion, segregation and forced sterilization" -- something for which there is little evidence (she was anti-abortion, was not particularly racist and the idea that the "feeble-minded" should be sterilized was a widespread belief of her era).
Hieb then wrote that "Justice Ruth Bader Ginsburg echoed Margaret Sanger when she said, 'Frankly, I thought that at the time Roe was decided, there was concern about population growth and particularly growth in populations we don't want too many of.' (Italics mine, scary words hers.)" That statement is taken out of context; in fact, Ginsburg was attributing that sentiment to others, not herself.
Hieb also claims that "In the Netherlands today, the No. 1 cause of death of children under 10 years old is euthanasia by a physician." She cites no evidence to back up this claim, a surprising one given that euthanasia is not permitted there for children under 12.She may be referring to claims that hundreds of babies are killed each year in the country, which have not been substantiated.
Hieb finally offers a closing rant:
Government medicine is evil. It makes citizens into dependent children, and it turns once-honorable doctors into tools of the state. Just ask yourself this: When you are in your sick bed, whom do you trust at your bedside – a private physician you have hired or a doctor sent from the government?
If the government doctor understands history (i.e., the difference between the Weimar Republic and Nazi Germany) and prefers telling the truth to peddling malicious, politically motivated lies, then yes, we'd take the government doc.
Posted by Terry K. at 1:04 AM EDT