WND's Favorite Ex-Soviet Bloc Spymaster Stays Silent About Trump-Russia Links
Topic: WorldNetDaily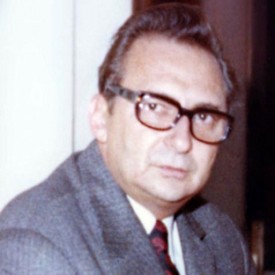 Last fall, we detailed how WorldNetDaily's favorite ex-Soviet Bloc spymaster, Ion Mihai Pacepa, proclaimed his support for Donald Trump's presidential run despite questionable links to Russia and Vladimir Putin. Pacepa's public mouthpiece, Ronald Rychlak, told us that we shouldn't worry about those ties because Michael Flynn would likely be Trump's CIA chief. How'd that work out?
Well, the Trump-Russia links have continued to pile up. And where has Pacepa been? Totally AWOL: WND has not mentioned Pacepa since the election.
That is, until an anonymously written April 9 article in which mendacious birther and climate change denier Christopher Monckton proclaimed Pacepa to be the "most influential man of the 20th century and, arguably, the beginning of the 21st."
The article mentioned nothing about Trump or his Russian connections. It does note, however, that "Pacepa, having survived multiple assassination attempts, lives under deep cover in the United States due to ongoing security concerns."
Pacepa wasn't living so far under cover last fall that he and Ronald Rychlak weren't blocked from speaking out about the election. What's stopping him (and Rychlak) now from saying anything, let alone, say, admitting he was wrong about Flynn?
Posted by Terry K. at 1:00 AM EDT