CNS Columnist Attacks Modern Architecture As Un-Christian
Topic: CNSNews.com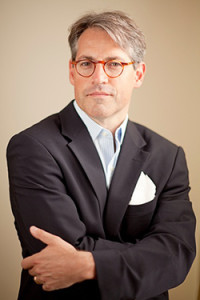 What is it with right-wingers and architecture? Last year, we noted that CNSNews.com devoted an article to a guy ranting against modern architecture and insisting that only classical forms should be built in Washington, D.C.
Now CNS is at it again in the form of a Feb. 15 column by Eric Metaxas headlined "Modern Architecture Is Not Ideal for the Christian Worldview." While many have complained that some forms of modern architecture are impractical for putting form over function, Metaxas takes it further by forwarding the idea that modern architecture is un-Christian and open floor plans should only be a thing for heathen urbanites:
Modernism was eagerly embraced by urbanites who spent much of their time "in … the café, brasserie and restaurant," notes Flanders. Many people live this way today, especially in big cities like New York and Tokyo. Some live in apartments that are designed and decorated as though children had never been invented.

But this is not the ideal for Christians, who embrace biblical teachings, not only about the importance of family life, but also of the value of permanent things. Home is—or should be—a place for companionship, for rearing children, and having friends and family over for meals, while the dog begs for scraps under the table. (At least, that's what sometimes happens in my home.) It should be a cozy and comfortable place for putting our feet up, for reading, perhaps the Bible, and for praying together each evening.

The story of modern architecture is a reminder of how worldview influences every aspect of life. We should keep this in mind if we're planning to decorate a new home in such a way that our own children will not be comfortable in it.

Instead, they should feel, as Dorothy did, that there's no place like home.
Perhaps. But classical architecture can be as family-unfriendly as he claims modern architecture is, and modern architecture can be family-friendly.
It seems Metaxas doesn't know all that much about architecture -- he's simply making a broad-brush attack on people he doesn't like by invoking stereotypes about modern design.
Posted by Terry K. at 6:48 PM EST