More WND Fake News: Author Exaggerates Bio in WND-Published Book
Topic: WorldNetDaily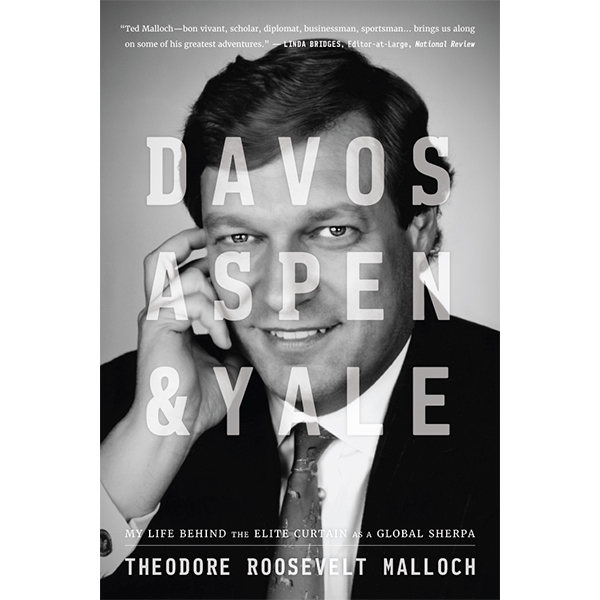 When we first wrote about WorldNetDaily's favorite Donald Trump fanfiction writer Ted Malloch, we noted his propensity for pumping up his resume. WND insisted on presenting him as Theodore Roosevelt Malloch in honor of his claimed lineage to the former president, but we could find no proof of it. And in a May WND column, Malloch described himself this way to sell himself as a VP pick for Trump:
THEODORE ROOSEVELT MALLOCH, Republican extraordinaire, Oxford professor, Ph.D., best-selling author, earliest Trump supporter (see: WND archive), international political economist of some renown, accomplished corporate strategist, served on dozens of boards, held ambassadorial position for President Reagan in the U.N., worked in the State Department and in the U.S. Senate. No skeletons, great namesake and very good-looking.
Turns out Malloch has gone way overboard in his self-aggrandizement -- to the point that it's not true at all.
Upon Trump's appointment of Malloch as U.S. ambassador to the European Union (which WND is absolutely giddy about), The Financial Times looked into Malloch's WND-published book "Davos, Aspen & Yale: My Life Behind the Elite Curtain as a Global Sherpa" and fond that several things Malloch writes about himself "are misleading or are contradicted by available evidence." Among them:
He claimed that a documentary he made "was nominated for an Emmy Award"; in fact, it was for a regional Emmy in the Lower Great Lakes.
He claimed that Margaret Thatcher described him as a "genius" and "global sherpa" in a 1992 speech; in fact, those words weren't said specifically about him.
He claimed he was "knighted in the Sovereign Order of St John by the Queen, Elizabeth II herself" and that "to my family and closest friends, I am therefore known as Sir Ted"; in fact, the honor is several ranks below knighthood and carries no right to a title like "Sir."
He claimed he was "made a laird by Lord Lyon of Scotland and given a personal coat of arms with a fancy Latin inscription"; in fact, the Lord Lyon does not have the power to make anyone a laird.
He claimed he completed his "entire doctoral program in an unprecedented less than three years"; in fact, he completed it in four years.
The Scotsman newspaper adds that Malloch wrote in his book that he was "president of the Ancient Scottish Universities Trust"; in fact, there is no such institution by that name.
Meanwhile, WND has published a new insta-book by Malloch, in which he takes his Trump-fluffing skills to new heights by writing about Trump's election win and puporting to explain how, "as the twenty-first century Theodore Roosevelt, Trump is a strong and authentic leader who will fix America, defend America, and make it great again."
We're guessing WND fact-checked that one about as well as his first one. Then again, WND did republish so-called historian David Barton's book on Thomas Jefferson that was considered so fact-deficient that its original publisher withdrew it from the marketplace, and the WND edition includes added falsehoods about the critics who forced the withdrawal of the book in the first place.
Posted by Terry K. at 3:00 PM EST
Updated: Thursday, February 9, 2017 5:45 PM EST