Bozell's Empty Post-Election Media-Bashing Rant
Topic: Media Research Center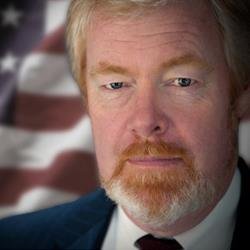 Brent Bozell's post-election rant was his usual anti-media bashing:
This is why the pundits got it all wrong. They believed the media and their spin, not just on the coronation of Hillary Clinton, but more important, on America's repudiation of Donald Trump.

They saw Trump's voters just as the Clinton campaign saw them: a basket of deplorables. All season long the pro-Hillary press treated Trump's followers with utter contempt. At the same time the leftwing media were giving aid and comfort to Hillary Clinton, covering up her scandals when they could, spinning them in her favor when they couldn't.

Don't anyone here deny it. We documented it all season long. What we saw is what the public saw. In fact, conservatives heard top leftist reporters like Jorge Ramos calling on the news media – yes, the news media – to take sides against Donald Trump.
Needless to say, Bozell won't talk about what we saw:
Bozell went on to show that his mission is only about destruction:
This was a massive repudiation of the press. Our message – "Don't Believe the Liberal Media" succeeded, and in the next few days we will be unveiling a massive amount of polling data that will document this empirically.

The Gallup organization released a poll recently showing that the trust in the national news media has dropped to an all-time low, and dropped 25% in the last year alone. This is devastating.

The public now knows it is not getting news from the "news" media. It's getting leftist propaganda, just as we've maintained.

The liberal media were the second-biggest losers last night. But as opposed to Clinton, their loss continues. Their credibility is shot, quite possibly for good. It is unfortunate for the honorable, professional journalists working – yes, they do exist – but it's an incredible win for the American people.
Bozell never mentions the fact that his anti-media crusade has the effect of hurting the credibility of all media, not just the ones he deems "liberal."
And he never says what he wants this destroyed "liberal media" replaced with. That's because his preferred replacement is a right-wing media that just as biased. That's why the MRC stayed silent about right-wing media guy Steve Bannon going straight from Breitbart to running Trump's campaign -- something a member of the "liberal media" has never done for a Democratic candidate. That makes Bozell's complaint about "how these leftist reporters were working side by side with the Clinton campaign" incredibly hollow.
Bozell said nothing new here -- his only goal is to remain a right-wing political player.
Posted by Terry K. at 9:17 PM EST