Derangement: WND's Kupelian Insists Hillary Is Too Evil for Voters To Comprehend
Topic: WorldNetDaily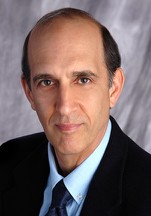 WorldNetDaily managing editor David Kupelian long ago totally abandoned any sense of morality he claimed to have in order to endorse Donald Trump, and to justify doing that, he has had to hurl all the bile he can muster at Hillary Clinton.
Last week, Kupelian guest-hosted WND columnist Jesse Lee Peterson's radio show, and he totally went off the Hillary Derangement deep end, actually claiming that the Clintons are, in the words of the headline of the Nov. 7 WND article summarizing his rant, "too evil for voters to comprehend":
Could it be, Kupelian wondered aloud, that Bill and Hillary Clinton are so sociopathic that the average American can't even comprehend their dark motivations, since they don't harbor such impulses or feelings within themselves?

"I don't think people get criminality," said Kupelian, an award-winning journalist and best-selling author of several books on evil, including "The Marketing of Evil," "How Evil Works" and, most recently, "The Snapping of the American Mind."

Most voters, explained Kupelian, size up candidates according to their politics and worldview. "We are so used to thinking about liberal/conservative, big government/small government, you're against gay rights/you're for gay rights or gay marriage, and so forth. We get that – and then we vote accordingly."

But truly sociopathic or criminal thinking is foreign and opaque to the average voter's thinking, he said.

[...]

"Bill Clinton is a certified sexual predator," Kupelian added. "He has a credible allegation of rape. Don't talk to me about Donald Trump kissing somebody. We're talking about forcible rape. Rape used to be a capital offense. People were put to death for forcible rape. And then we have Hillary Clinton that covers up and abuses the victims further."

Saying the Clintons should be in prison "a dozen times over" for their crimes, Kupelian summarizes his theory: "The Clintons are so dark – they are in the grip of such dark forces and the kinds of thoughts and feelings that most people don't even have at their darkest times, their most angry times – that we give them a pass because we can't – we don't see it inside ourselves, so we can't project it out when we see it in them," the author explained. "So… we believe the crap: 'Oh, well, she's always been for women and children.' It's unbelievable."
This is the hateful pep talk Kupelian has to constantly tell himself in order to justify his support for the amoral Trump. It's what he has to tell himself in order to justify his current existence as managing editor of a failing media outlet that cares only about hatred of "the other" -- as its vicious, dishonest jihad against President Obama vividly illustrates -- and not the Christian values it claims to espouse ... and certainly not reporting the truth.
And rather than trying to save his failing media outlet by, you know, stopping the lies and hate, Kupelian is doubling down on things that made WND the journalistic laughing stock it is. At this rate, a sense of morality won't be the only thing he will be without.
Posted by Terry K. at 12:58 AM EST