MRC: Media 'Smears' GOP Senate Candidates (By Reporting On Them Accurately)
Topic: Media Research Center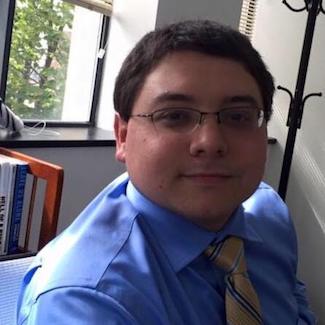 The Media Research Center's Nicholas Fondacaro complains in a Nov. 3 post:
With the Republican controlled Senate hanging in the balance this election cycle, NBC turned up the heat against GOP candidates in tight races on Wednesday's NBC Nightly News. One of the largest influences the Senate would have for the new president is the confirmation of Supreme Court justices. "There are many races currently polling within the margin of error," announced Anchor Lester Holt as his colleague Hallie Jackson tried to tip the scales in favor of Democrats.

Jackson noted that candidates on both sides are trying to tie their opponent to the top of their party's ticket. She noted this as she touted Senator Roy Blount's opponent, "That's the argument Senator Roy Blount is making in Missouri. In the fight of his political life against a Democrat whose gun assembly ad went viral."

From there, Jackson flaunted controversies plaguing some Republican candidates. "In North Carolina, Senator Richard Burr had to apologize after seeming to joke Hillary Clinton should be shot," she reported, "Senator Mark Kirk forced to say he's sorry for those racially charged remarks [against Tammy Duckworth]."

[...]

What Jackson failed to mention was any controversy or negative news plaguing any of the Democratic candidates. Even though she touted McGInty in Pennsylvania, Jackson failed to mention (like CBS did) how McGinty was a long time lobbyist in Washington, DC. And according to a recent WikiLeaks e-mail dump, McGinty may have violated state law by asking Clinton campaign chair John Podesta if she should run for Senate.
So it's a "smear" to accurately point out the truly terrible things Republican Senate candidates have done, like suggesting Clinton should be shot or making racially charged remarks about one's opponent? Fondacaro doesn't explain how a Democratic candidate being a Washington lobbyist or sending an email asking for career advice (seems a bit harsh for that to be a violation of state law, doncha think?) are "offenses" equal to what the Republicans did.
Fondacaro also complained that "NBC continued to blackout how a law firm in Boston, Massachusetts allegedly funneled $1.6 million to Democratic Senate candidates illegally. Included in the list of candidates money was funneled to was McGinty, Hassan, Duckworth, and Jason Kandor. Those are the same Democrats Jackson was glorifying during her report." But Fondacaro provides no evidence that the candidates were involved in soliciting those contributions, let alone that they knew the contribuions were potentially illegal (the issue behind the controversy over the donations, which were allegedly made through an illegal straw-donor scheme).
The MRC is apparently getting a wee bit oversensitive on the "liberal bias" thing.
Posted by Terry K. at 11:36 AM EST