Finally! Newsmax Admits Kessler Used To Work There
Topic: Newsmax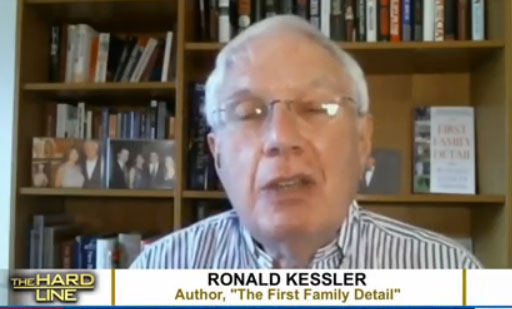 For months, Newsmax has invited Ronald Kessler back to discuss various election matter, but the segments typically omit one crucial fact: Kessler worked for Newsmax from 2006 to 2012 as its chief Washington correspondent.
But, finally, Newsmax has acknowledged Kessler as a former employee. In promoting an Oct. 25 Kessler appearance on Newsmax TV, Todd Beamon concedes that Kessler is "a former chief Washington correspondent for Newsmax.com." Oddly, in the TV segment itself, host Steve Malzberg doesn't acknowledge this fact.
While Kessler's appearance was ostensibly about Kessler promoting his book on the Secret Service (which came out more than a year ago) in which he claims to quote anonymous agents trashing Hillary Clinton, but neither the article nor the segment mention the fact that Kessler's interest is not purely (if at all) journalistic: Kessler's a Trump supporter who has been boosting his presidential prospects since 2011, while still a Newsmax writer.
Posted by Terry K. at 8:53 PM EDT