WND Serves Up Another Meaningless Petition
Topic: WorldNetDaily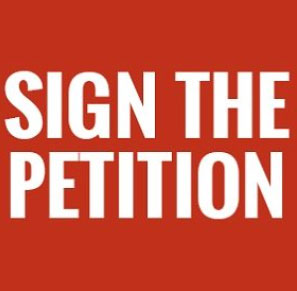 WorldNetDaily-led petitions have a history of being based in falsehoods and/or hidden behind murky accounting so it's impossible to verify the signatures WND claims they have. Nevertheless, WND is trying again.
This time, WND is petitioning Donald Trump -- if elected president, of course -- to name a special prosecutor to "INVESTIGATE HILLARY CLINTON'S CRIMES." Never mind, of course, that he already pledged to do that, making WND's petition redundant at best and, given Trump's current status in the polls, a complete waste of time at worst.
The petition itself is a mess, deviating into a morass of Trump-esque tangents. Take this section, for instance:
Whereas, when during the second debate Hillary Clinton's said it was "awfully good that someone with the temperament of Donald Trump is not in charge of the law in our country," Trump quipped, "… because you'd be in jail";

Whereas, in response, the left has hysterically complained that "threatening to jail a political opponent is anti-democratic and anti-American," with leftwing Harvard law professor Lawrence Tribe (who in 2008 was a judicial adviser to the Obama presidential campaign) claiming, "some of the political leaders who've jailed their political opponents have been Hugo Chávez, Recep Erdoğan, Robert Mugabe, Manuel Noriega, Augusto Pinochet and, of course, Vladimir Putin";

Whereas, Trump obviously did not threaten to investigate Clinton because she is a political opponent, but because she has blatantly violated U.S. espionage laws, mishandled top-secret information, destroyed government files and obstructed justice – criminal misconduct that has nothing to do with being a political adversary of Trump's;

Whereas, it is, in reality, Democrats, not Republicans, who routinely target political adversaries for prison – such as the Obama administration's criminal prosecution of high-profile Obama critic Dinesh D'Souza (for which the Justice Department demanded a severe jail sentence, which the judge declined to impose) for a campaign-finance violation of the petty sort that the DOJ routinely allows to be settled by a civil fine; also Nakoula Basseley Nakoula, producer of the anti-Muslim video the Obama administration falsely and scandalously blamed for the Benghazi massacre, was subjected to a scapegoat prosecution and imprisonment (under the guise of a supervised-release violation) intended to bolster Obama and Clinton's shameful "blame the video" narrative;
WND leaves out the part in which D'Souza pleaded guilty to his campaign-finance violation and that Nakoula, a criminal con man and porn-film maker, lied to the actors in his anti-Muslim film (which did, in fact, spark riots and deaths in the Arab world, and was to believed to be responsible for Benghazi in the immediate aftermath of the attacks).
WND also digresses in the petition by referencing waterboarding, "which Obama and the left insist on referring to as 'torture.'" We had no idea that John McCain and the United Nations Convention Against Torture were "the left."
The petition concludes, in all-caps bold, "THIS MAY BE AMERICA'S LAST CHANCE TO DEMONSTRATE WE ARE TRULY A NATION WITH EQUAL JUSTICE UNDER THE LAW!" This from the same people who think D'Souza and Nakoula should have been given a pass for their crimes.
As of this writing, the petition claims 13,913 signatures, but as usual, WND offers no independent verification of that number. Given WND's utter lack of credibility, there's no reason to believe it's providing an accurate count.
Posted by Terry K. at 8:04 PM EDT