Newsmax Still Won't Admit Kessler Used to Work There
Topic: Newsmax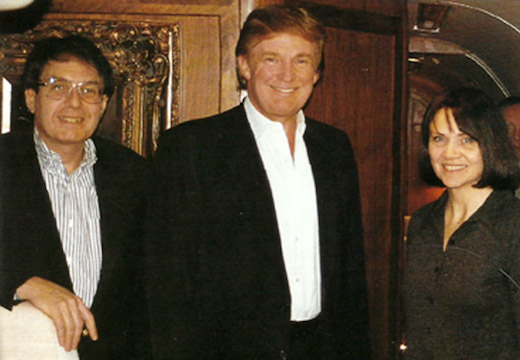 Poor Ronald Kessler. Even when he appears at Newsmax, he can't get his former employer to admit he used to work there.
An Oct. 11 Newsmax article touts Kessler's appearance on Newsmax TV in which he repeats his usual anonymous -- and, therefore, highly suspect -- claims that Hillary Clinton hates the Secret Service agents that guard her, but as has been the pattern, it's not mentioned that Kessler was Newsmax's White House correspondent for six years. Host J.D. Hayworth does call Kessler "our old friend," but does not specifically mention that he was a Newsmax employee. Needless to say, Hayworth makes no effort to challenge Kessler's lack of on-the-record sources to back up his claim.
Hayworth also lets Kessler -- a longtime Trumpophile -- uncritically defend Donald Trump over his vile misogyny, who comes up a novel defense: It's the women's faultfor throwing themsleves at him.
On Donald Trump's sexually aggressive remarks about women revealed in a 2005 hot-mic videotape, Kessler said people are missing the context.

Trump's longtime assistant Norma Foerderer "said these women were constantly after him and were shameless," Kessler claimed.

"If you look at that audio or video you see that he's saying when you're a star you can do anything implying, I think, that he had their consent to do what he felt like doing, I'm not condoning everything on the tape, but it's not much worse than Chris Matthews lusting over Melania [Trump] in a hot-mic moment."

"Basically Donald was like Elvis or like The Beatles constantly pursued by these very aggressive women," he added. "As Norma said, they had no shame and that's, I think, the context of what you saw on that audio."
Hayworth concurred, railing against the "double standard."
Posted by Terry K. at 1:28 PM EDT