Tim Graham's Hypocritical Bashing of NPR for Getting Rid of Comments
Topic: Media Research Center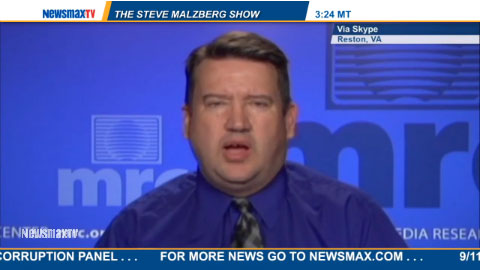 The Media Research Center's Tim Graham uses an Aug. 20 post to work up some faux indignation at National Public Radio decided to eliminate comments on its website because only a tiny fraction of its audience makes use of the comments and loses money. (Funny, we thought the MRC was all about fiscal responsibility.) After hurling the requisite "liberal media" potshots and declaring that "This could be seen as lessening the chance a conservative can actually protest their leftist content" -- this from a guy who likes to get into Twitter fights with NPR media critic David Folkenflik -- Graham concludes by saying:
From the conservative perspective, it seems quite obvious that the conservative point of view does not get a respectful hearing or anything approaching equal time on this taxpayer-subsidized network. So the scrubbing of comments merely add another insult, and leave a deeper impression that NPR is an insular network for like-minded liberals.
Of course, by making this criticism, Graham is suggesting that his own employer is an avatar of providing "equal time" that NPR won't by providing full and free access to its forums. He's wrong.
We can speak from experience. We've been banned from posting at both NewsBusters and CNSNews.com -- not because we violated any posted comment policy (there isn't one that we could find) or engaged in abusive language (the right-wing haters get a free pass on that) but because we expressed an opinion forum moderators disagreed with.
Additionally, Graham, MRC chief Brent Bozell and the main MRC feed have blocked us from the benign act of following them on Twitter. Why? We have no idea.Besides, it's not like we're prohibited from reading their tweets -- between alternative methods of following them and retweets from MRC-related accounts we are following, we can keep up with what they say just fine.
By aggressively blocking anyone who disagres with them, Graham, Bozell and the MRC are really the ones who are lessening the chance anyone can actually protest their fallacious right-wing content, and it reinforces the impression that the MRC is an insular network for like-minded right-wingers.
Sound familiar, Tim? It should. If you and the MRC can't take criticism and actively block and censor opinions you don't like, you have no moral standing to criticize NPR for doing something only slightly analogous to that.
Posted by Terry K. at 4:58 PM EDT