WND's Big Fail in Kansas
Topic: WorldNetDaily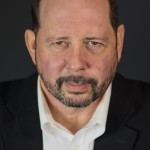 On July 31, WorldNetDaily's Garth Kant wrote a glowing profile of Kansas Rep. Tim Huelskamp, touting how "Kansas voters have always liked him. But the Republican establishment apparently loathes him." Kant gave Huelskamp an open platform to attack his Republican primary opponent, Dr. Roger Marshall -- Kant did not give Marshall an opportunity to respond to the attacks -- portray himself as an enemy of the Republcian establishment despite running for his fourth term in Congress and tout how well his secret polls have him doing:
One Kansas poll has the race as a dead heat, while Huelskamp's own polling gives him a nine-point lead.

[...]

A poll commissioned by the Topeka Capital-Journal published on Sunday showed a dead heat, with Marshall at 40.9 percent of likely voters, and Huelskamp at 40.3 percent. A significant number, 15.3 percent, are still undecided.

According to the paper, "If Republican voters oust Huelskamp, it would send a shock wave through Washington, D.C."

But Huelskamp's campaign criticized the poll's methodology of surveying random Kansas landline and cell numbers.

"Our internal poll, taken during the same time by a reputable polling firm with a 100 percent track record, surveyed twice as many respondents and showed congressman Huelskamp with a strong 47-38 lead," a Huelskamp spokesman told the paper.
Well, the election was Aug. 2, and well, somebody's polls didn't work out so well: Huelskamp lost to Marshall by a whopping 13 percentage points.
Kant had to figure out a way to spin this embarrassing loss -- which he portrayed as unlikely if not impossible in his puff piece -- somehow. He went with the war-on-right-wingers approach.
In an Aug. 3 article, Kant portrayed Huelskamp as a victim of GOP infighting and how the "establishment" -- which, curiously, Huelskamp was not a part of despite holding his seat for many years -- targeted those who are too far to the right:
There are two schools of thought among conservatives. Some extremely prominent commentators such as Rush Limbaugh and Ann Coulter have portrayed the Kansan's defeat as vindication for GOP presidential nominee Donald Trump, whom Huelskamp initially opposed, then endorsed. But others, particularly the congressman's right-leaning colleagues in the House, warn it is nothing less than an all-out assault by House Speaker Paul Ryan and the GOP establishment on conservatism itself.

Worse yet, they see it as a template the GOP establishment, having tasted initial success, will now use to try to drive conservatives out of the Republican Party for good.

That template is said to employ a wolf in sheep's clothing ploy: harnessing the prevailing deep anti-Washington sentiment among Republican voters to gin up support for an establishment-backed insider pretending to be an outsider, while portraying an incumbent conservative as an entrenched D.C.-insider.
Kant also recruited WND author Daniel Horowitz to go further into right-wing freakout mode: "This is a warning shot. This is very disturbing," he warned, because this means that conservatives now have no place in their own party. You'll be taken down by the special interests. You can have delegations of people that go with Democrats left and right, and that's no problem. ... Conservatives are now just as welcome in the Republican Party as they are the Democratic Party."
Kant made no mention of the rosy -- and wildly inaccurate -- electoral predictions in his previous article, and he once again failed to contact Marshall to let him have his own say instead of being repeatedly maligned by his opponents and critics.
UPDATE: Kant also failed to report that Huelskamp's loss was apparently part of a larger revolt by Kansas voters against right-wing politicians in general. Under right-wing Republican Gov. Sam Brownback, the state is runing large deficits, education and highway funding is in trouble and its credit rating has been downgraded.
Posted by Terry K. at 12:33 AM EDT
Updated: Thursday, August 4, 2016 9:12 AM EDT