MRC's Bozell Won't Lead By Example on Right-Wing News Standards
Topic: CNSNews.com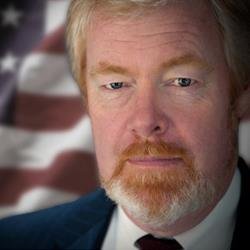 Media Research Center chief Brent Bozell surprisingly went after the standards of the right-wing media, according to the Daily Caller:
Founder of the media watchdog group Media Research Center Brent Bozell criticized bloggers in their "underwear" who write unsubstantiated stories at 3:00 am and their effect on the rest of the media.

[...]

Commenting to the division in conservative media, "I warn my fellow conservatives about this. We are very critical of the old media for all the rules that they break. But the new media, it's the wild, wild west. There are no rules. And in the name of journalism you've got websites that are projecting things that are terrible [for] journalism."

"The first rule of journalism is that if you don't have two independent sources, you don't have a news story," Bozell said. "And you look at some sites, especially bloggers, and they put forward things that occur to them at 3:00 in the morning in their underwear and then the next site picks it up because it's interesting and if it's not true, well they just point to the blogger."

"You can have the guy in his underwear but if you have an independent source that confirms what he said, then you got a news story."

"So be careful. We have to all be careful," he said.
That's a good point, of course, and it would mean something if Bozell practices what he preaches. He doesn't.
Much of the original reporting at the "news" division of Bozell's MRC empire, CNSNews.com, is simply stenography and it often does not include the "two independent sources" Bozell says make a news story. CNS is run by a managing editor who's much more interested in copying-and-pasting the latest anti-gay and anti-Muslim rants from Franklin Graham than he is offering fair and balanced reporting. And it has opted to publish nothing about Donald Trump rather than report anything negative about him.
Instead of merely spouting off on journalistic standards, Bozell could lead by example by structuring and staffing CNS to be the model of the news organization it wants to see. But judging by CNS' nearly 20 years of bias, he has no intention of ever doing that.
P.S. Wasn't just a few weeks ago that Bozell's lieutenant-slash-ghost writer, Tim Graham, was insisting that right-wing media was just as good and original as the "liberal media"? Yes, he was.
Posted by Terry K. at 3:20 PM EDT
Updated: Monday, July 25, 2016 3:23 PM EDT