NewsBusters Anonymously Screeches At ESPN For Hiring 'Leftist, LGBT Activist' Soccer Player
Topic: NewsBusters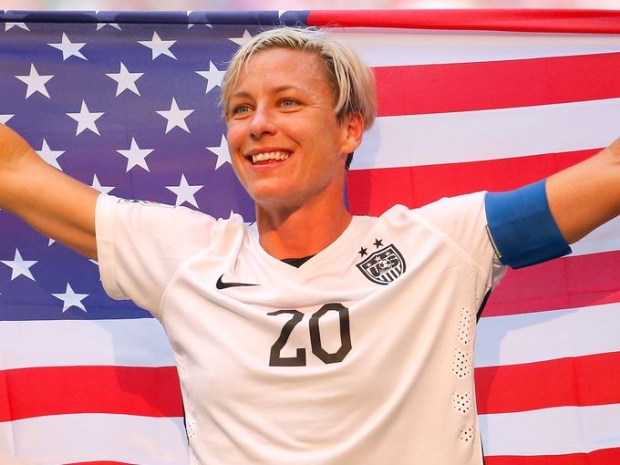 "Bruce Bookter" whines in a May 5 NewsBusters post:
In what might go down as the most redundant and superfluous hire in the history of redundant and superfluous hires, a network already dominated and run by leftist, LGBT activists hired…wait for it…a leftist, LGBT activist.

The network doing the hiring, in this case, was ESPN. The hired activist is former U.S. women's soccer gold medalist, and World Cup champion Abby Wambach.
"Bookter" goes on to misread the title of Wambach's new ESPN podcast "Fearless Conversation" as "fearless conviction": "I'm going to go out on a limb here and guess that Wambach's 'fearless conviction' will not be that gender is not a choice, and that bathrooms made for women should only be used by women."
Not only does "Bookter" know nothing about proofreading his own work -- funny, since he considers himself to be a "sports journalist" who presumably knows better -- he knows nothing about "fearless conviction" since he possesses none himself. Remember, "Bookter" is a gutless coward using a fake name lest he be held personally accountable for what he writes.
Posted by Terry K. at 2:33 PM EDT