WND's Klayman Peddles Bundy Falsehoods, Lies About Why He's Not Allowed to Represent Them
Topic: WorldNetDaily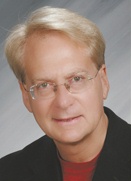 Larry Klayman is going all in on Cliven Bundy and his crew in an April 24 WorldNetDaily column:
More than two years ago, the nation was spellbound as the family of Nevada rancher Cliven Bundy and other cowboys who supported the patriarch's God-given right to defend his land at Bunkerville, Nevada, stood down a tyrannical Obama administration bent on seizing the Bundy homestead.

The false excuse used by Obama's Bureau of Land Management, or BLM: The federal government, rather than the state of Nevada, owned the land that the Bundy family's cattle grazed on, that the Bundys thus owed grazing fees to the federal government, and, incredibly, that this ranching was killing a so-called endangered species tortoise.
Actually, the idea that the state, and not the federal government, owns federal land in Nevada was struck down in 1996. Klayman also misstates the relationship to the conflict: the BLM was working to create protected areas for the tortoise (which is considered "threatened," one notch below endangered) in rural areas of Clark County, Nevada, where Bundy's ranch is, in exchange for permitting development in other areas of the county, where Las Vegas is.
Klayman then serves up a fanciful and libelous screed lionizing the 2014 bundy standoff:
To effect this takeover, the BLM and other Obama and [Harry] Reid government agents raided the Bundy's ranch at gunpoint, sending sharpshooters and marksmen, brutalizing Bundy family members with assault, beating and injuring them, and threatening even to kill them if they did not forfeit the land upon which their livelihood depended. Reminiscent of the tyranny that King George III foisted upon the American colonies, the Obama-Reid government "gestapo" simply came and pillaged, even killing scores of the Bundys' cattle, including a number of bulls that are necessary to grow the herd, burying them secretly in a mass grave as Hitler had done with Jews.

Not to be "bullied" (pun intended), armed but peaceful cowboy militias on horseback, authorized by the Second Amendment to the Constitution, stood down the Obama-Reid government goons, and the cowards were forced to flee. This citizens' defensive insurrection was so remarkable that Fox News and other cable channels in particular covered what at the time appeared to be the first modern-day use of the Second Amendment to defeat government tyranny. Our Founding Fathers, and particularly George Washington, Thomas Jefferson, Benjamin Franklin and John Adams, would have been proud. This was exactly why they had created in the Constitution the God-given right to bear arms and to commission militias to defend the people against the dastardly likes of King George III – now embodied in our modern-day Muslim-American King Barack Hussein Obama and his slimy "court jester," Harry Reid.
Of course, Klayman gets his facts wrong here amid all the libel. Six cattle died in the BLM roundup of Bundy's illegally grazing herd, not "scores."
Needless to say, all this slavering over the Bundy's lawlessness is making Klayman want to represent them in court. But he can't, thanks to Judge Gloria Navarro. As per usual, like a petulant child, Klayman insults the judge -- something he always does when he doesn't get his way -- for not letting him run roughshod over the proceedings:
To defend Cliven, and thus the family, I was asked, along with my local Las Vegas legal partner in the defense, Joel Hansen, to step in. Not surprisingly, Judge Navarro, knowing of my reputation for fearlessly taking on the likes of Harry Reid and Obama, and tyrannical government in general, denied my application to enter the case an out of state attorney "pro hac vice." This denial, which is legally unjustified, will be challenged, as Joel cannot because of lack of manpower and financial resources defend Cliven alone without my participation. Navarro has a conflict of interest and has shown extreme unethical bias and prejudice fostered by her patrons, Reid and Obama. We are confident that she will now be removed legally from the case as the presiding judge and that a new judge or the appellate court will grant my application to appear.
Klayman is not telling the truth about why he's being blocked from representing Bundy. The Las Vegas Review-Journal reports:
In a three-page order, Gloria Navarro questioned Klayman's candidness with her about the outcome of professional disciplinary proceedings against him in Washington, D.C.

She said his disclosure in court papers that no disciplinary action has been taken and the proceedings were likely to be resolved in his favor was "misleading and incomplete."

Klayman can reapply to represent Bundy if he submits documents related to those proceedings, as well as disciplinary proceedings against him in Florida and clashes he had years ago with two federal judges who banned him from their courtrooms, Navarro said.

[...]

His troubles with the Washington bar stemmed from three separate alleged conflicts of interest in litigation involving Judicial Watch after he left the organization as its legal counsel, according to court documents.

Klayman agreed to a public censure in the disciplinary case in June 2014, but Navarro said he did not give her a copy of the "petition for negotiated discipline" and an accompanying affidavit he signed.

"These documents were not provided by counsel, and they are admissions of three separate incidents of stipulated misconduct that were not clearly disclosed in Klayman's petition," Navarro wrote.
In other words, it's Klayman's own history of being a terrible lawyer, and not that mean ol' judge he's slandering, that's keeping him from representing Bundy. You'd think that Klayman's history of disciplinary action would be a red flag for Bundy, but apparently not, as least as long as Klayman continues to butter them up:
What happened to Cliven and his family can happen to you, particularly given the likes of Harry Reid, Barack Obama and judges like Navarro. As of now, Cliven and his sons are in prison, and the women in the family are valiantly having to tend to the ranch under great emotional distress, financial pressure and hardship, much like Abigail Adams when Founding Father John Adams was away during the first Revolutionary War. They are all true patriots!
Misusing land that doesn't belong to him without properly paying for said misuse makes Bundy a "patriot"? Only in Klayman's fevered, failed-lawyer mind.
Posted by Terry K. at 2:24 AM EDT