WND Reporter Pens Anti-Transgender Screed -- And Covers LGBT Issues
Topic: WorldNetDaily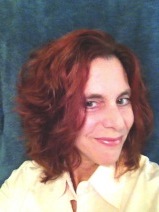 One of the most basic priniciples of journalism is that there's a wall between reporting and opinion -- reporters are not supposed to express a biased opinion on an issue, and if they do, they shouldn't be covering that issue as a reporter.
But WorldNetDaily breaks so many other journalistic rules, why wouldn't it break this one too?
WND reporter Cheryl Chumley -- who was hired in part because she has a pedigree in reporting (or, at least, what passes for it at the right-wing Washington Times) -- loves to express her opinion so much she has to do it at other websites. Since we pointed that out, more of her opinion pieces have started to appear at the place that employs her. She drops a massive anti-transgender screed in a May 1 WND column:
If wickedness could be bottled, it would be labeled transgender movement.

Nothing else showcases the turn of America from God, and the resulting biblically based judgments that befall nations that forget their Creator, than the current transgender fight, political response and cultural demise.

[...]

Think America's entered a phase of topsy-turvy beliefs, where what used to be right is now wrong – what used to be immoral is now moral? And those who dare say otherwise are now the intolerant, divisive or downright evil ones?
ADVERTISEMENT

Cheryl Chumley's latest book takes on the Washington behemoth head-on. Don't miss her guidebook for turning back the disastrous effects of bipartisan Big Government: "The Devil in D.C.: Winning Back the Country from the Beast in Washington"

Well, that's what happens when a nation that professes to walk in God's path – that professes a government based on "self-evident" principles with rights "endowed by their Creator," as in America's road map of the Declaration of Independence – but doesn't actually walk that way. A mocked God turns His back, washes His hands of the people and lets them pursue their own lusts and stubborn desires, and then watches as those same stubborn lusts and desires prove to become snares for the people.

Voila. A Target store policy allowing men to enter women's bathrooms and dressing rooms is born.

A federal Department of Education memo explaining that schools ought to regard transgender students by their gender of choice, not birth, becomes national policy.

A girl who thinks she's a boy and sues her school board for discrimination because they barred her from the male bathrooms wins a circuit court's OK.

The list goes on – and likely will continue to go on, and on, because America is in the throes of what biblical passages would suggest is a period of God's judgment, when right becomes wrong, and evil is good and common sense is blocked, and His response is to just kind of sit back and let the chaos unfold.
Don't buy into that? Well, look at our current pattern of common sense. Boys are boys, except when they're girls, it seems.

Girls are girls, except when they're feeling a bit on the masculine side.

And the snare – the confusion of the public, the floundering of our justice system, the vicious rhetoric that's being hurled, the corruption of youth, the bullying of schools, to name a few – has been made all the worse when it's considered how very simplistic the issue itself is: Birth sex is pretty much indisputable.

What a great time to be a Satanist in America.
But remember that Chumley's main hat at WND is that of reporter, and she also covers LGBT issues. Some recent headlines from Chumley's articles:
It's also worth noting that Chumley's opinion pieces are not separated from her "news" pieces in her WND archive.
Given that conservatives regularly accuse reporters for the "mainstream media" of being incapable of being of reporting objective news because of their purportedly "liberal" personal opinions, turnabout is fair paly and we should also assume Chumley's abject hatred of transgenders, as expressed in her column, means she should be forbidden from covering LGBT issues as a supposedly fair and balanced reporter.
But, again, WND has never cared that much about fairness or even facts. So Chumley's LGBT-hate will be rewarded, since it aligns well with WND's own editorial agenda, and at WND editorial and opinion lacks any meaningful line between them.
Posted by Terry K. at 12:24 AM EDT