WND's AAFP-Linked Doc Still Trying To Blame Zika on Vaccines
Topic: WorldNetDaily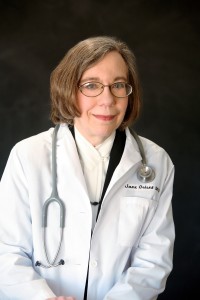 The last time Jane Orient -- WorldNetDaily-fave doc and executive director of the far-right Association of American Physicians and Surgeons -- weighed in on the Zika virus, she was blaming the microcephaly Zika was believed to have caused on vaccines instead, even though there was no actual evidence to support the claim.
Now, the Centers for Disease Control has definitively confirmed that Zika causes microcephaly and other fetal abnormalities. Guess who isn't buying it?
Yep, it's Jane Orient. In an April 15 WND column (a version of which was also published April 18 at Newsmax), she rants that the CDC is offering "politically correct advice on Zika," and she's sticking to her anti-vaxxer conspiracy theory:
Zika virus has been found in the brain of a few babies born with microcephaly. But two things are very clear: MOST microcephaly is NOT caused by Zika. About 7 of 10,000 babies born in the U.S. have microcephaly – no thanks to Zika. Most (more than 90 percent) of the Brazilian babies recently confirmed to have microcephaly tested negative for Zika.

Additionally, MOST mothers who have Zika during pregnancy give birth to a normal, healthy baby. Mothers in northeastern Brazil also had a lot of other problems, including malnutrition, heavy exposure to toxic agricultural chemicals and an aggressive vaccination campaign.
We don't know where Orient got her claim that "Most (more than 90 percent) of the Brazilian babies recently confirmed to have microcephaly tested negative for Zika," since she provides no link for it. She may be referring to a report last month that of 2,197 have so far been investigated by Brazilian officials, 854 have been confirmed as microcephaly, and in 97 cases laboratory tests have confirmed a link with the Zika virus. But Nature reports that while Brazil lacks reliable historical baselines for comparison, "an increasing number of reports on individual newborn babies, or stillborn or aborted fetuses with microcephaly, show Zika viral RNA at the scene of the crime."
Orient is eager to downplay the threat of Zika -- "while Ebola has killed thousands, Zika has likely not killed anyone," she writes, ignoring those stillbirths linked to Zika -- but the fact remains it's the first mosquito-borne virus linked to congenital brain defects.
Orient, meanwhile, is still not done fearmongering about vaccines:
A registered clinical trial that sought 50 pregnant volunteers to test Tdap (adult tetanus, diphtheria, acellular pertussis) vaccine, in Vietnam, was scheduled for completion in 2015. But Tdap had already been given to thousands of Brazilian expectant mothers some months before reports of microcephaly started to surface. There was no control group of unvaccinated women. It was not, after all, research, but a public health response to an increase in pertussis (whooping cough) cases.

A Zika vaccine would likely be a live virus, and all live virus vaccines are contraindicated in pregnancy – and possibly while nursing. That includes measles, mumps, rubella, chickenpox, shingles and rotavirus. There is a case report of a nursing infant who got meningoencephalitis, probably from yellow fever vaccine virus. Nursing Labrador puppies got canine distemper, a relative of measles, after their mother got a booster shot.

WHO and CDC are quick to indict Zika virus, which might eventually turn out to be an innocent bystander.
Actually, the microcephaly outbreak in vietnam may not only be related to Zika, but may be linked to a chemical, pyriproxyfen, used in the country to kill mosquitoes.
Speaking of which, Orient renews her call to un-ban DDT, which she called "the safest and most effective public health weapon in history." She doesn't mention that most mosquitoes are now immune to DDT's effects, making it ineffective and unnecessary.
Orient adds: "In the 1990s, Mexico agreed to abandon its DDT program as a condition of NAFTA. Mosquitoes travel." Actually, according to the Global Health Group, Mexico had largely abandoned DDT use by the time NAFTA was approved because it was no longer working; using alternative treatment and vector control methods, cases of malaria, a mosquito-borne disease, in Mexico dropped 83 percent from 2000 to 2010. Further, Mexico has the potential to be free of malaria by 2020.
Orient concludes by declaring that "Alarm about Zika will be a public-relations exercise." So what's Orient's excuse for raising needless alarm about vaccines?
Posted by Terry K. at 12:45 AM EDT