Carl Gallups Busted For Promoting Another Conspiracy Theory; WND In Cleanup Mode Again
Topic: WorldNetDaily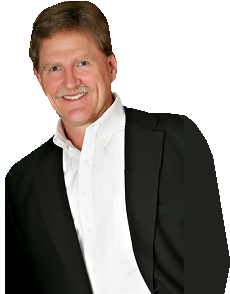 Last year, WorldNetDaily had to clean up after right-wing pastor, WND author, Donald Trump supporter and birther Carl Gallups after his promulgating the idea that President Obama is the Antichrist became a liability. Now Gallups has gotten in trouble again, and it's time for another (unbylined) bailout article:
Pastor, former law enforcement officer and talk show host Carl Gallups is firing back at an international smear campaign by liberal media outlets around the world claiming he denied the Sandy Hook school shooting took place.

"I am not a Sandy Hook 'truther,'" Gallups told WND.

And he said people should consider the source and possible motive. After all, he's endorsed GOP presidential primary front-runner Donald Trump, and a condemn-by-association strategy could be in play.
So what did Gallups do? From the article:
Gallups explained the media was focusing on an interview he did with a man who claimed a picture of the father of one of the victims looked remarkably similar to a picture of one of the FBI agents at the scene. It was in that context, Gallups said, he referred to Sandy Hook as a "hoax," giving the perspective of his guest.

"I can state, right now, that not only have I never said categorically that the Sandy Hook tragedy is a complete fabrication or hoax, right now, I'm denying that it was a hoax," Gallups said.

"That doesn't prevent me from asking questions. That doesn't prevent me from saying, 'Here's a part of that whole scenario that is odd.' When I'm behind that microphone interviewing people, I'm a radio host and an investigative reporter and so I make no apologies for asking those questions."

As a former law enforcement officer, Gallups said he is used to examining all aspects of a case. He said several aspects of the case in Sandy Hook were unusual in his own professional experience. However, he does not deny the attacks took place, nor does he say it was simply made up.

"No one will find anywhere in writing or any audio clip taken in context, that I have ever claimed Sandy Hook is a complete hoax from top to bottom," Gallups told WND. "I have always said, from the beginning, as many people were saying, that there are many things about the case that are strange."
As he did with the Obama Antichrist claim, he's complaining because he got busted for promoting a crazy conspiracy theory.
The WND article is marvelously vague on what exactly Gallups did, since it fails to link to the interview in question. In fact, he did much more than conduct an interview; Gallup's PPSIMMONS website posted at least five articles by the pseudonymous "Barry Soetoro, Esq." claiming the Sandy Hook massacre was a "gun-grab HOAX." He followed that up with the interview with "Soetoro" in which he clearly agrees with with the conspiracy theory and doesn't challenge it. Media Matters points out that Gallups has also said that the evidence showing Sandy Hook was staged is "indisputable" and a "smoking gun" and that that the whole thing "stinks to high heaven."
So, yes, Gallups did say Sandy Hook was made up, making his denial a lie. If you are uncritically promoting the idea that Sandy Hook was a hoax, you are, in fact, a hoaxster.
Naturally, Gallups tries to build a conspiracy theory out of being busted for promoting a conspiracy theory:
"I'm a small cog in the wheel but I am a cog," Gallups said. "So they went after me. What they are trying to do now is put pressure on him [Trump] to denounce me, like I'm some David Duke kind of guy."

Gallups believes there is an agenda at work.

"As I said to the one reporter who bothered to interview me, 'Does you interviewing me make you a Sandy Hook truther?'" Gallups asked rhetorically.

Despite being the subject of a deeply hostile international media campaign, Gallups said he is undaunted.

"It truly doesn't bother me on a personal level and I won't back down," he said. "Consider the source – we are dealing with liberal media sources trying to marginalize an evangelical pastor and Donald Trump. Who can possibly say they are surprised?

"It's extremely disappointing because none of those people bothered to call me and ask me what I thought about Sandy Hook or whatever else they wanted to talk about. They just made up a narrative because they couldn't find anything else and they wanted it to stick."
There's also one more thing this article throws in that, while trying to build Gallups' credibility, actually does the opposite:
Gallups recently met with fellow lawman and Trump supporter Joe Arpaio, the Maricopa County, Arizona, sheriff. At the meeting, he was sworn in as a "Special Deputy for the Maricopa County Sheriff's Office."

Gallups says he takes his past as a law enforcement officer very seriously and uses his experience to inform everything he says.

His experiences are part of the reason Gallups has endorsed Trump.
Huh? Actually, that "special deputy" designation is Arpaio's reward to Gallups for being a birther dead-ender. He regularly hosts birther "cold case posse" Mike Zullo on his little radio show to further the idea that the evidence proving once and for all that Obama is a Muslim from Kenya (or something) will be released any day now.
This deputization occured earlier this month, and coincided with a meeting with Arpaio, where he got just enough to keep the birther propaganda machine going. As Dr. Conspiracy notes, it's likely more of the same nothing that's been promulgated by Arpaio, Zullo and Gallups for years.
Now that WND has forsaken birtherism to support Ted Cruz, Gallups is, after Donald Trump, probably the most prominent active birther. Funny that WND doesn't want to tell its readers about that.
Posted by Terry K. at 8:48 AM EDT
Updated: Friday, March 25, 2016 12:18 AM EDT