CNS Promotes Fringe, Foreign Medical Groups' Anti-Gay Attacks
Topic: CNSNews.com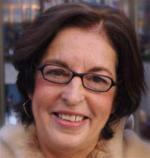 Penny Starr writes in a March 16 CNSNews.com article:
The American College of Pediatricians issued a position statement last month entitled "Gender Ideology Harms Children," which will be followed by a peer-reviewed statement on the subject that's expected to be released by summer, the college told CNSNews.com.

"The American College of Pediatricians urges educators and legislators to reject all policies that condition children to accept as normal a life of chemical and surgical impersonation of the opposite sex," the statement issued on Feb. 2 stated. "Facts – not ideology – determine reality."

The statement – written by Dr. Michelle A. Cretella, president of the American College of Pediatricians, Dr. Quentin Van Meter, vice president of the American College of Pediatricians and a pediatric endocrinologist, and Dr. Paul McHugh, university distinguished service professor of psychiatry at Johns Hopkins Medical School and the former psychiatrist in chief at Johns Hopkins Hospital – cites eight reasons why "gender ideology" instead of treatment based on biological facts is harmful to children.
The presence of non-pediatrictian McHugh in this statement is a huge red flag that this is more of a political statement than a medical one. McHugh -- whose anti-transgender rantings CNS managing editor Michael W. Chapman has promoted -- is an old man trading on his former affiliation with Johns Hopkins to create credibility on the right for his out-of-the-medical-mainstream anti-gay beliefs.
Starr waits until the end to quote the mission statement of the American College of Pediatricians, which also reveals it to be a political organization masquerading as a medical one, declaring that "we recognize the basic father-mother family unit, within the context of marriage, to be the optimal setting for childhood development."
But Starr doesn't mention that the group is a bit of a sham. Hemant Mehta writes that the group has maybe a couple hundred members and banks on confusion with the much larger -- and legitimate -- American Academy of Pediatrics.
Needless to say, Starr doesn't bother to talk with any actual peditricians who might offer an opposing view -- because balanced "news" articles are not what she's into writing.
This isn't even the only recent anti-gay attack on CNS invoking a so-called medical organization. A March 18 article by Chapman highlights how "The Indonesian Psychiatric Association (IPA) has officially announced that homosexuals and bisexuals are 'people with psychiatric problems,' and that transgender people have 'mental disorders,' conditions that can be treated."
'Chapman didn't explain why this group's alleged expertise should be trusted, but hetried to boost the group's credibility by claiming "The announcement was reported in several media outlets, including The Jakarta Post, The Guardian, and The Christian Post."
But Chapman made sure not to mention that the Guardian also pointed out that "For almost half a century, the global medical profession's consensus is that homosexuality is a healthy variation of sexual orientation. The medical community also rejects the idea that transgender people suffer from a mental health disorder."
Chapman also failed to mention that, according to the Guardian, Human Rights Watch "had documented arbitrary arrests, harassment, threats, and violence against LGBT people in Indonesia this year" and that it called on the Indonesian government to "take a leadership position by stating publicly that the rights of all Indonesians need to be respected, including those of LGBT people, and by committing to reforms that protect instead of persecute this marginalised minority."
The fact that CNS must resort to fringe and foreign "medical" groups to find backing for its anti-gay agenda show just how far out of the mainstream it has become.
Posted by Terry K. at 2:25 PM EDT