Content-Stealing WND Suddenly Concerned About Copyright Protection (On Its Own Content)
Topic: WorldNetDaily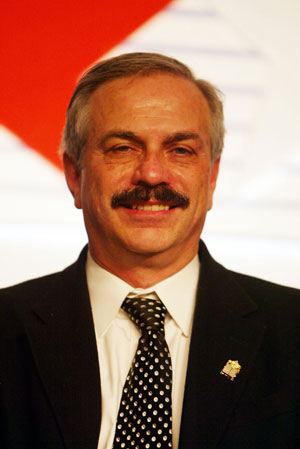 WorldNetDaily has built its website in no small part of stealing content. WND editor Joseph Farah insists that his theft of content is "fair use" because he attributes the original source, but we doubt it actually covers the main thing WND does in that department -- copying and pasting a few paragraphs of someone else's content on its own website and linking back to it.
But when it comes to its own content, it's much less sanguine about theft. Which made Farah's quote in a Dec. 20 WND article, touting how WND has signed up with iCopyright to allow "online publishers and bloggers to republish WND content for free – safely and without legal risk," rather amusing:
"We were so tired of playing whack-a-mole with bloggers reposting WND's copyright content without permission that this seemed like an easy option to use," said Joseph Farah, the Internet pioneer who launched WND, the first independent news service 19 years ago. "This option provides a syndication carrot rather than a legal stick for publishers who want our content but also want to do the right thing and avoid costly lawsuits for everyone."
Farah is not so tired of it, however, that his website has refused to stop stealing content for itself.
Posted by Terry K. at 10:17 PM EST